CAPPADOCE, TURQUIE (1985) 🇹🇷
On dit de cette région isolée des steppes d'Anatolie qu'elle est est peuplée de fées qui, de leur baguette magique, ont transformé la lave crachée par trois volcans surplombant la région en un paysage saisissant de colonnes naturelles de roches aux formes étranges.
En réalité, ces cônes coiffés de chapeaux de basalte, en équilibre instable, sont le résultat de l'érosion de l'eau et du vent.
On les nomme le 'cheminées de fées' et on leur octroie des pouvoirs magiques.
La Cappdoce s'étend sur 20.000 km2.
Une petite superficie seulement - environ 130 km2 façonnés par l'érosion et le volcanisme - est classée au Patrimoine mondial de l'Unesco.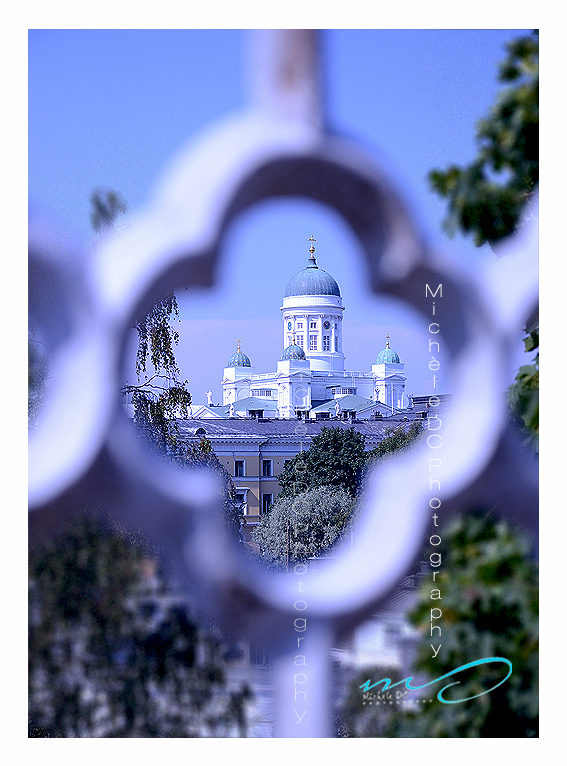 HELSINKI 2014
A year to remember as my passion for the Saint-Bernard breed grew and reached a climax covering the main national and international dogshows where the kids were represented.
A unique opportunity to discover other shores.
Meeting with Finnish people was an amazing & enriching experience.
Learned quite a bit about their history and past & present concerns.
INDYGO ❤️
Some days the absence of loved kids is harder to cope with...
It feels like it was yesterday I drove to Holland to meet you.
As I came in to make acquaintance, you rushed to sit on the couch next to me to greet me...
We never parted from that very second till you took your wings...
Till we meet again...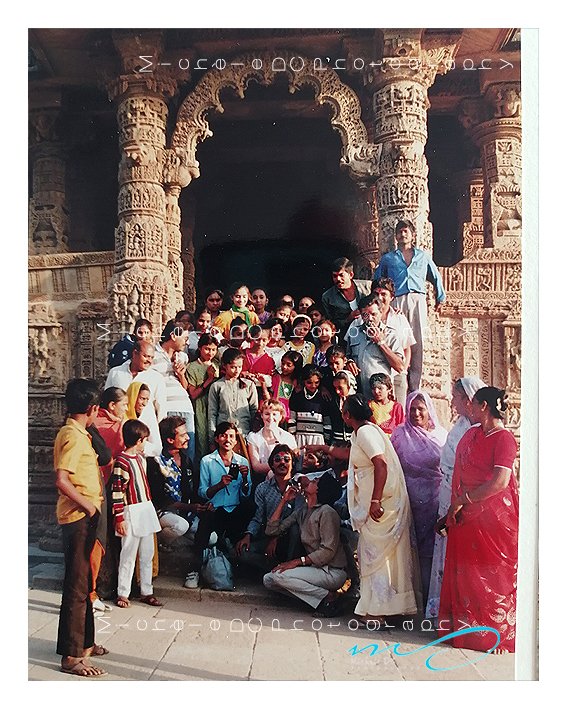 OUT OF THE MEMORY BOX... MODHERA, GUJ (India) 1990 ❤️
Sharing a wonderful moment with students at the famous Sun Temple.
THE WAY WE WERE ❤️
Isvara Baby back in 2010... it feels like it was yesterday...
PALLIETER born Prokofiev van 't Hof ten Eynder 01/09/2016 - 13/09/2023
September, 13th 2023... today brings rain on my heart...sweet boy only 7 years old...
It's so hard to believe you left for the big garden today.
The sorrow is abyssal for your 2-paws but also for your close friends ...
Blessed to have known you since you were born and enjoy your growing, maturing not only on the Ring but also in private sharing cookies and cakes with you and... cuddles of course.
Rest in peace sweetheart xxx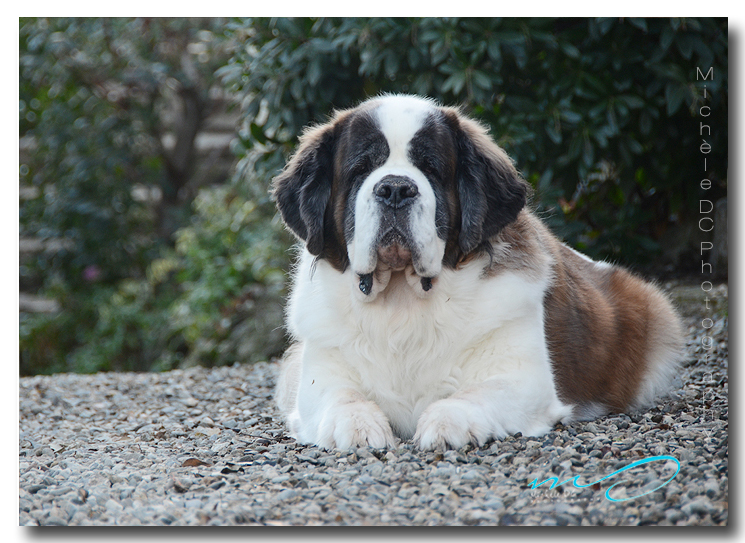 KAITLYNN aka Poupée Chérie
A bit more than one year you took your wings... but love is eternal...
Missing you so much sweeie!
KISSES TO HEAVEN... WE MISS YOU SO DADDY...
20 YEARS…


Words won't be able to express the feeling of sadness, grief and utter rage for this silent crab that took you away from us in a lapse time of 15 days…
It was so quick and unfair to leave at such a young age…
20 years which have gone by like a whisper of wind… 

Yes you are physically gone and we merely wish you could come back just for a little while to hug you and say we love you…

You were a wonderful Dad and a beautiful person, kind, helpful and generous with a sense of integrity beyond words.

Just know that your legacy lives on and we try to abide by the values you taught us.
The day you left we lost our innocence but we became the keepers of your most valuable heritage; your moral heritage which we attempt to honour every single day.

Yes I know Dad… you wouldn't be so keen to be posted on social networks. 

You used to say true values and humility should prevail above everything… and one doesn't need to 'exhibit' all the privacy and intimate feelings for the sake of a number of likes…

Honestly I do understand this so well Dad…
I do not care about likes and privacy remains privacy but we felt 20 years was an anniversary to remember because we love you more than words could ever say.


You were my Dad and my guide, truly one in a million.

They say time heals…
I'm telling you it's a f*** lie (sorry for the bad word).
The pain is tattooed on our hearts & souls.
We simply learned to live with it.


May God protect you up there and please…. don't get crazy at me for all the dogs we had and reached you up there… you do know I'll always go for dogs & horses, I can't change myself about that 🙂 

We love U xxx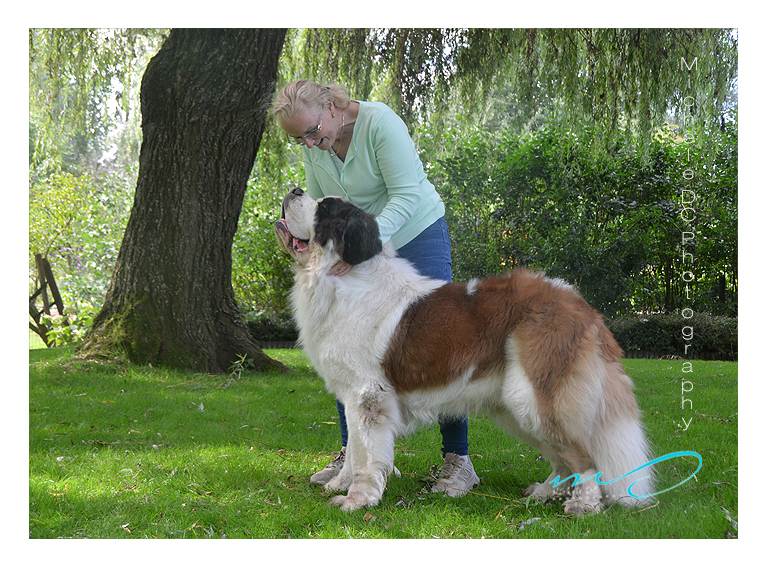 Having a love talk with baby Zeno, 4 y. old 😉
ONCE UPON A TIME I HAD A HOME IN INDIA 🇮🇳
Out of the memory box...
My private security guards as I roamed round and about to cover events as a photographer... 😉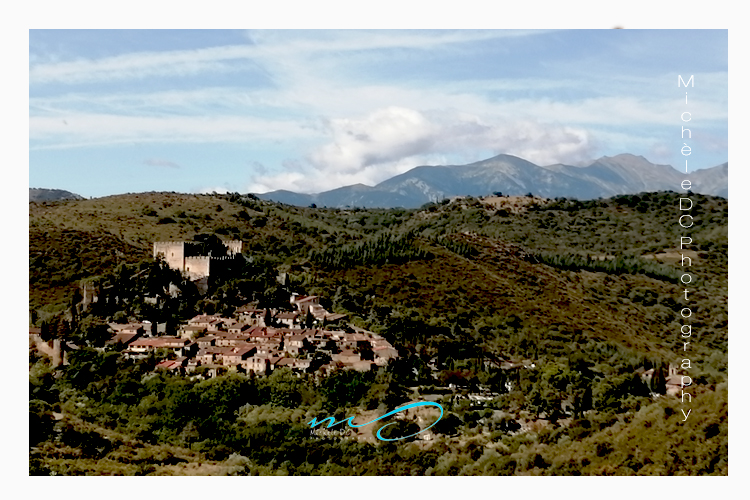 DREAM OF A TRIP ❤
Just approx one hour from home Castelnou is nestled in the P.O. and considered one of the most beautiful villages of France.
The medieval fortress was once the property of the kingdom of Majorca... and ended sheltering a braveheart english lady during the second WW who was fighting fascism at the time.
The fortress is now owned by the PO department and open to the public for a couple of months only.
FRIENDSHIP ❤
Growing up fast & maturing Einar knew exactly with whom he wanted to be ❤
On a mission for a photoshoot in the fields with Miss Rosie ❤ ❤ ❤
SURPRISE PAL ❤
Going to enquire about a wooden stove and finding a new pal in their show room who glued to me and made friends instantly ❤
Felt so good to cuddle that boy ❤ ❤ ❤
ADDICTIONS... ❤
Next to Saint-Bernards and a couple of other addictions is being a genuine bookworm one of the top 5...
Piling up from the floor... what is next on the program... 🙂
Mind you... this is only those focusing on India... other themes are not in the pic! ❤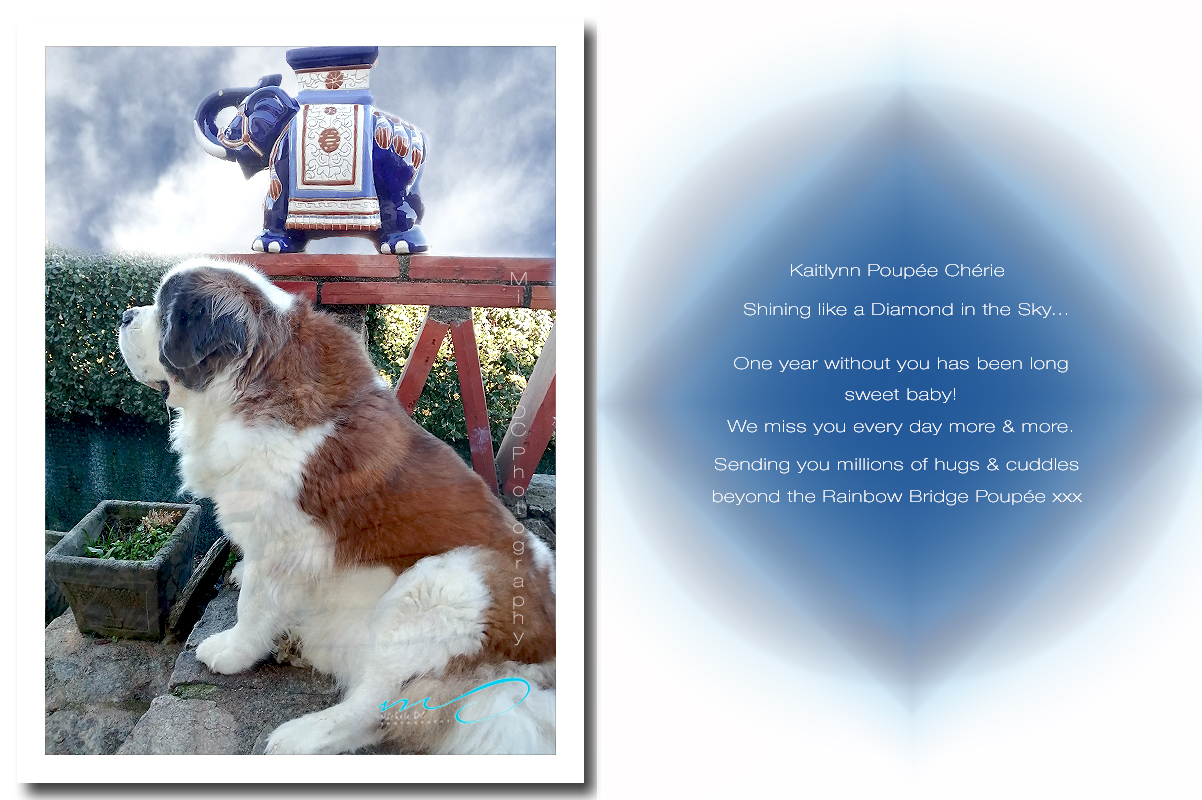 KAITLYNN van 't Hof ten Eynder aka Poupée 🇧🇪... MAY, 20TH... 🙏
A unique, fab, wonderful baby and unmatched Mum's bodyguard ❤
Sweetie you had a brilliant career on the red carpet but to us... you'll be forever in our hearts as the best friend, sister, angel guardian ❤ the sweetest soul ever!
No words are strong and powerful enough to thank Linda & Franky for entrusting you to our family.
Love U to the moon & back xxx ❤ 🙏
ISVARA van 't Hof ten Eynder 🇧🇪... FEB, 27TH...
Sweet darling aka Minniemouse... 3 years have gone by since you took your wings and not one single day we're not reminding you, your baby face, humor and intelligence (we often teased U saying you had run away with all the neurones from the litter).
Missing U sweet little 4-paws sis.... 🙏.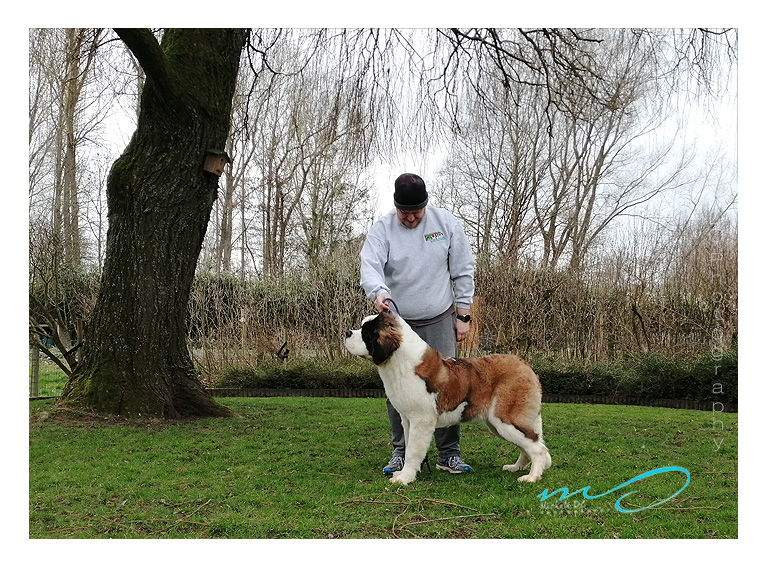 VICTORIA van 't Hof ten Eynder 🇧🇪
Such a delightful Sunday with friends 2 & 4-paws!!! 🙏.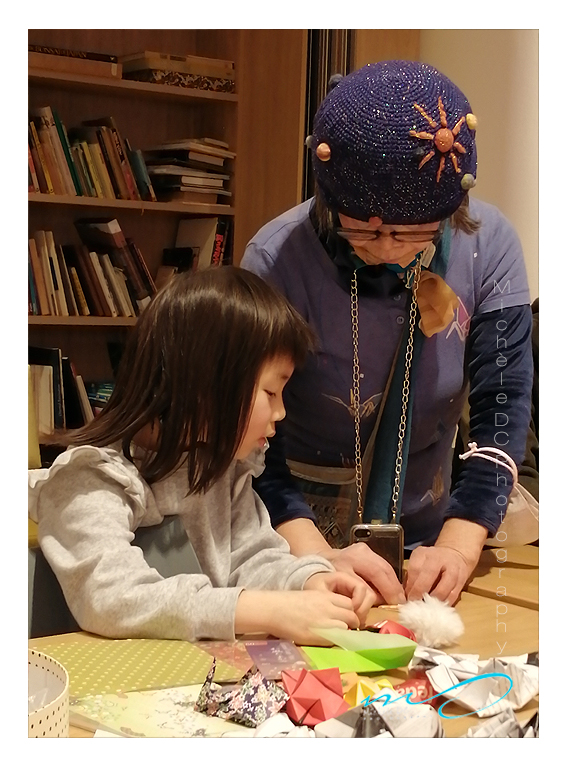 ORIGAMI WORKSHOP 🇯🇵 🇧🇪
A wonderful time discovering the art of Origami 🙏.
Origami (折り紙,  from ori meaning "folding", and kami meaning "paper" s the Japanese art of paper folding. In modern usage, the word "origami" is often used as an inclusive term for all folding practices, regardless of their culture of origin. The goal is to transform a flat square sheet of paper into a finished sculpture through folding and sculpting techniques. Modern origami practitioners generally discourage the use of cuts, glue, or markings on the paper. Origami folders often use the Japanese word kirigami to refer to designs which use cuts.
NOTRE-DAME BASILICA, HALLE 🇧🇪
A comfort place throughout the years and generations 🙏.
St. Martin's Basilica, also called Notre-Dame Basilica, is a center of devotion to the Virgin.
It comprises the Notre-Dame Chapel dating from 1335 and the current church dating from 1409.
The basilica is of Gothic construction. In 1775, it was surmounted by a baroque lantern.
The statue of the Virgin of Mercy (95cm high) was offered by Machteld of Brabant to the city of Halle in 1267. This remarkable statue sits above the high altar.
The guest book, kept in the crypt, mentions 59 miracles as well as the names of ten thousand members of the brotherhood.
In the Trazegnies chapel, a magnificent alabaster altarpiece represents the seven Sacraments.
In the ambulatory, you can admire the Notre-Dame chapel and nine other radiating chapels. The brass baptismal font originates from Tournai (Doornik) and dates from 1446.
The tabernacle catches the eye with its fine carvings and the brass lectern (15th century) in the shape of an eagle spreading its wings reveals another wealth of the basilica.
It was Pope Pius XII who elevated the church to the rank of basilica in 1946.
A little anecdote: after her marriage to Prince Philippe, Princess Mathilde offered her bridal bouquet to the Virgin of Halle.
#halle #basilica #sintmartinbasilica #church #virginmary #micheledc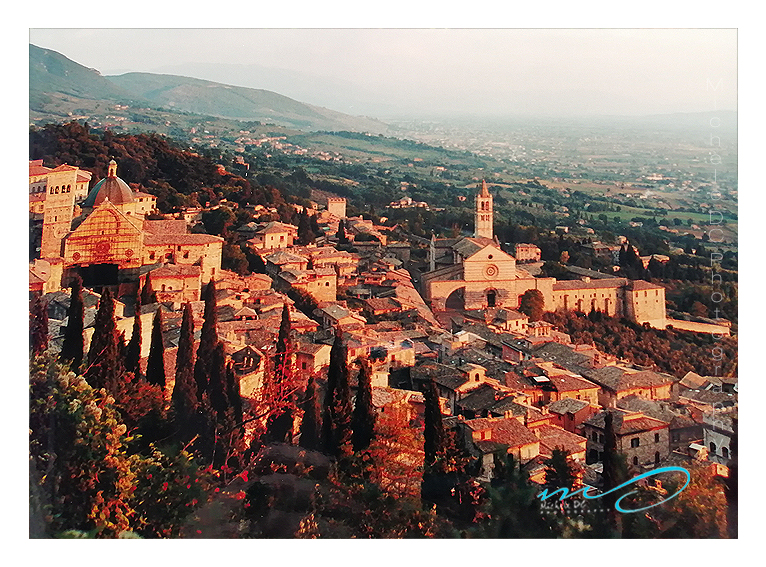 UMBRIA, PAESE DEL CUORE 🇮🇹
A volte certi posti ti affascinano, ti senti davvero a casa... per me questo è stato il caso dell'Umbria

Ricordo del '96-97 cuando studiavo a Perugia...
ISVARA & KAITLYNN
Forever in our hearts...
It was my decision.

I knew what I was getting myself into.
Nobody made me, nobody put a gun to my head. I wanted it just like that. I knew I'd be tied down somehow. Care for them, feed them, walk them.
It doesn't matter what the weather is or if I'm in the mood or not.
I promised them that as long as they were with me I will give them everything, take care of them and when they are sick I will take them to the doctor. That they are my babies.

I knew my purse would be tighter, my clothes covered in dog hair, and my stuff could be ruined, but that was my choice that I made.
Not saying it's always been that way but it's worth it.
I can never be mad at them.
The items can be replaced, carpet can be cleaned, my clothes can be washed.
What can't be replaced, however, are those sparkling eyes that are so happy to see me when I come home that they fall over jumping on me.
It doesn't matter if I'm gone for 5 mins or 5 hours. Their affection and unconditional love are irreplaceable.

The times that they hear me cry or feel my sadness they come poking me with their cold noses and licking me with their slobbery tongues. Always making me laugh and feel loved immediately.

You don't even notice the years fly by. Eventually their faces turn grey, movement slows down, they no longer are able to jump when I get home but the excitement is still the same.

Then one day the light starts to fade from their sparkling eyes, they stop going for long walks, and their days are spent laying next to me resting. We may have to go more often to the doctor. I may have to clean up accidents more often.
I wanted this when I decided to bring them into my life, I wanted childhood, youth and old age with all it's beauties, happy moments and even the worst days with all it's grudge.
There is not a single moment that I regret!!! I took charge of them when I took them in until the day I have to let them go.

My dogs will never have a new owner, will never end up in a rescue or at a shelter. I'm not moving if they can't come with me!!! The person who would make me give them up isn't born yet and never will be. They are part of my life, my family and will stay!!!
I have taken over this. From the first to the last day.
Until Death do us part!!!
BREAD IS LIFE 
The colorful artisan lady sells her delicious varieties of bread every Saturday on the local market.
Better hurry up in the early morning to get a chance to have your share!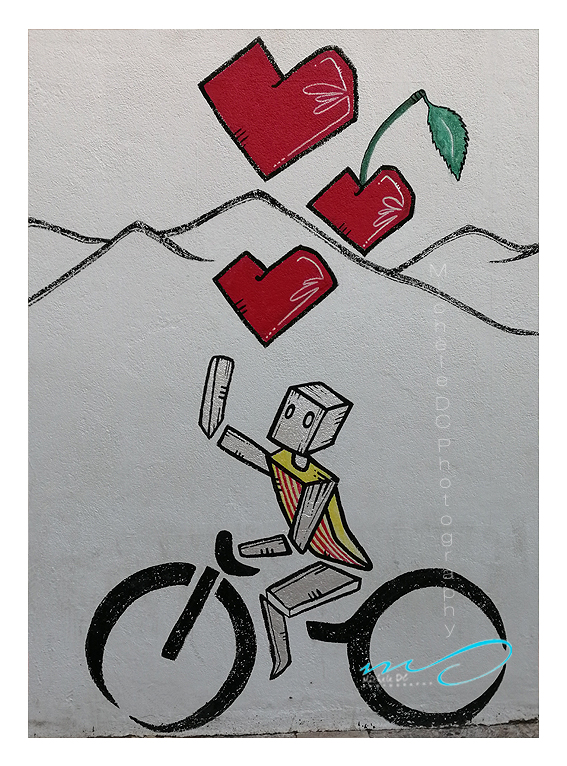 WHERE THE HEART IS...❤️
Cycling through the vineyards and villages of Catalunya.
Famous among others for producing the best quality of cherries of the country and worldwide.
The very first cherries of the season are traditionally offered to the President.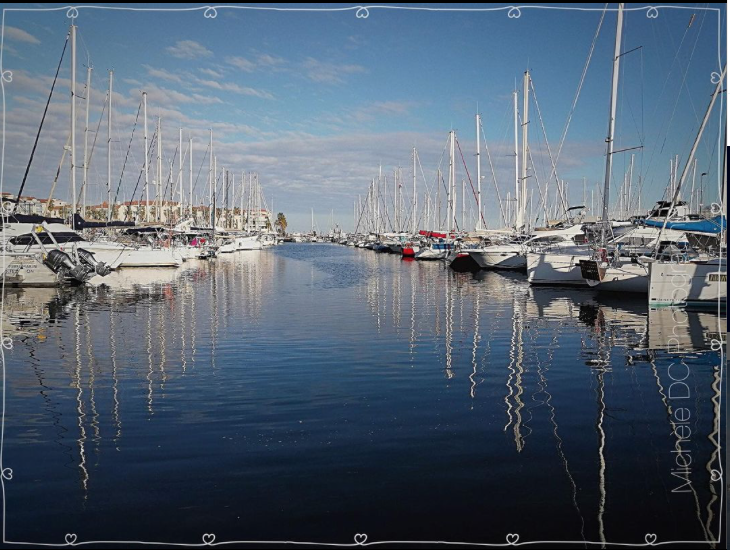 NEW YEAR's EVE UNDER THE SUN 🙂
Argelès in Catalunya welcomes a variety of yachts from all sizes... and is an uttermost pleasant destination to chill out!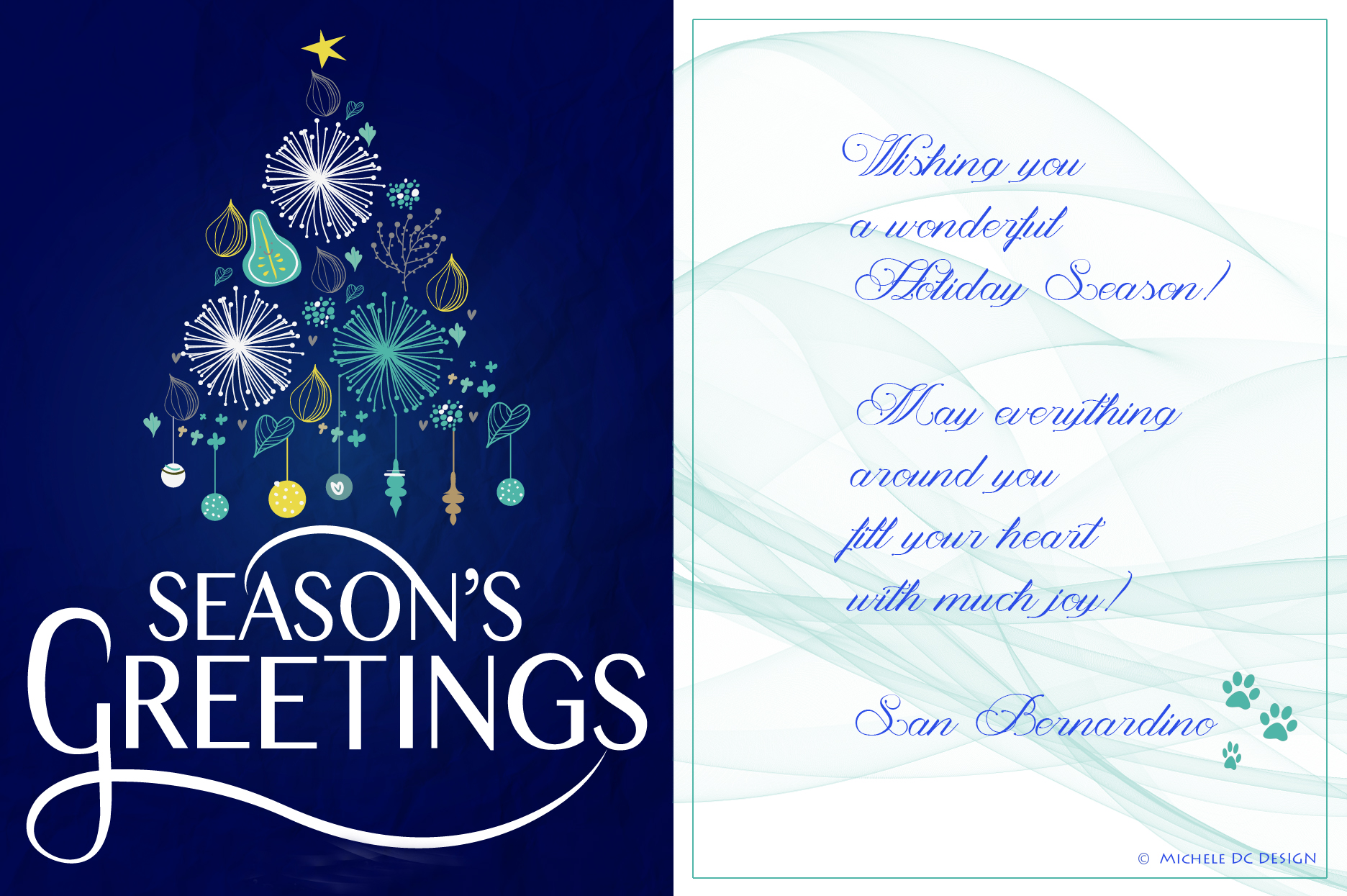 2023 GREETINGS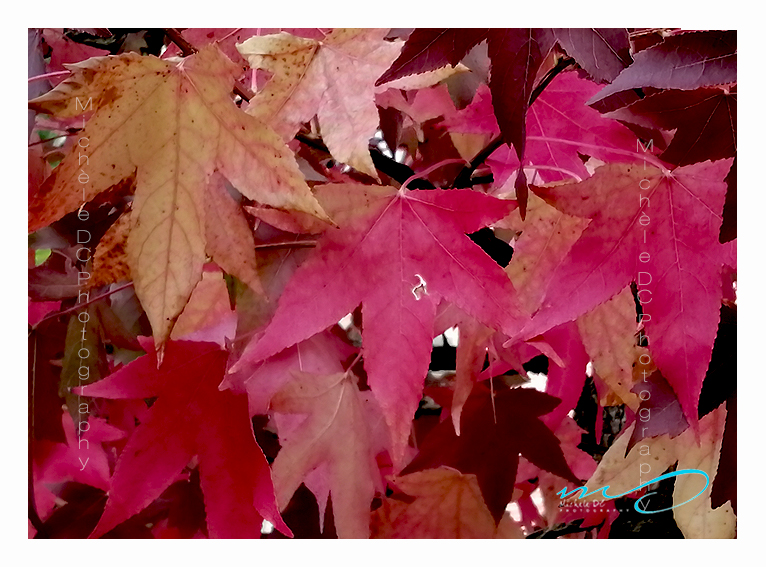 AUTUMN  23/10/2022 (BE)
'À pas menus, menus,
Le bel automne est revenu
Dans le brouillard, sans qu'on s'en doute,
Il est venu par la grand'route
Habillé d'or et de carmin.
Et tout le long de son chemin,
Le vent bondit, les pommes roulent,
Il pleut des noix, les feuilles croulent.
Ne l'avez-vous pas reconnu ?
Le bel automne est revenu.'
INDIA DAY  BRUSSELS 16/10/2022 (BE)
A couple of days ahead of Diwali the indian community gathered at the exclusive premisces of Atomium to share India to the world.
Various indian states were displaying their craftmanship, costumes, dances and gastronomy to the audience greatest delight!
MODELLING BRUSSELS 14/10/2022 (BE)
When you give freedom and the thirst of inspiration just meet infinite goals!
SHIN HANGA EXHIBITION MUSEE DU CINQUANTENAIRE, BRUSSELS  12/10/2022 (BE)
The renowned Musée du Cinquantenaire in Brussels had an unforgettable vernissage as it welcomed precious collections of Shin Hanga under the patronage of Ambassador Shimokawa & his wife.
Rare pieces are displayed - some of them for the very first time - thanks to the courtesy of private collectors in Japan, the Netherlands and Belgium.
A must see for everyone found of Japanese Art!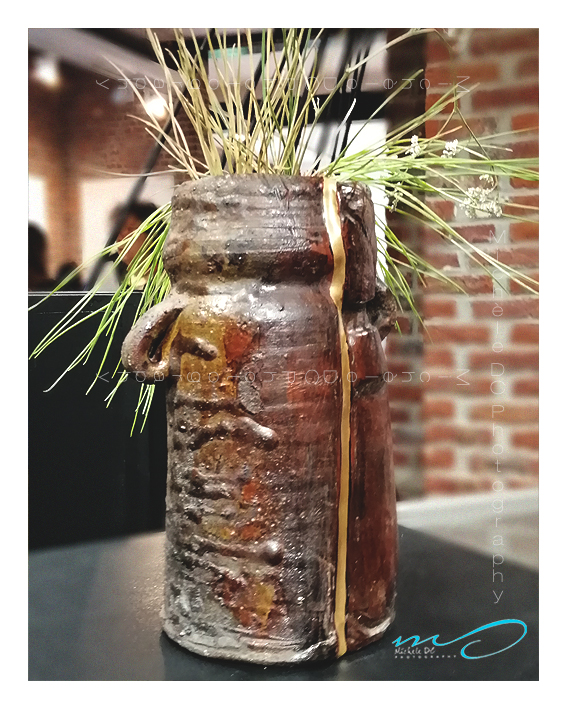 KINTSUGI EXHIBITION WATERLOO 8/10/2022 (BE)
A magical and most impressive exhibition held in Waterloo for the anniversary between Nagakute and  Waterloo!
What a blessing to discover the ancestral art of Kintsugi in my hometown!!!
The renowned master of Kintsugi, Showzi Tsukamoto-san, gave a demonstration of this ancestral art.
Kintsugi is the Japanese art of repairing broken pottery with lacquer dusted or mixed with powdered gold, silver, or platinum.
When imperfection becomes 'beauty' .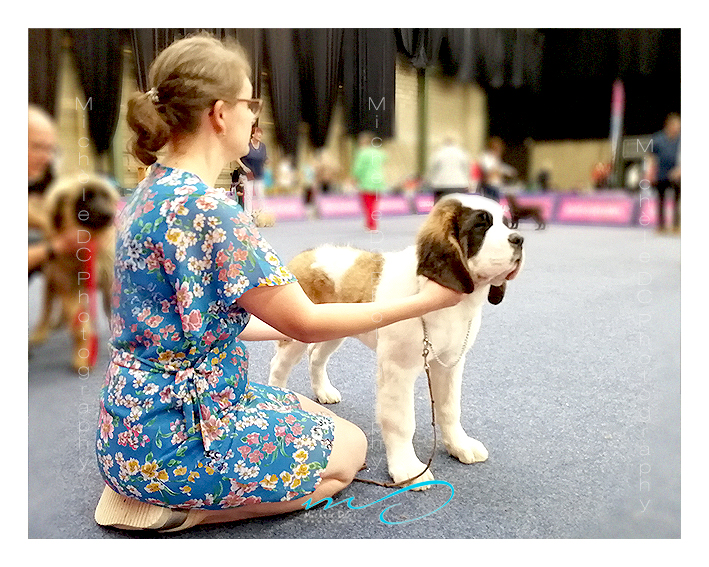 DOG SHOW GENK 11/09/2022 (BE)
Thrilling to see the new generation on the red carpet after 2 years of lockdown due to Covid!
Meet Victoria van 't Hof ten Eynder winning her first title as puppy 😉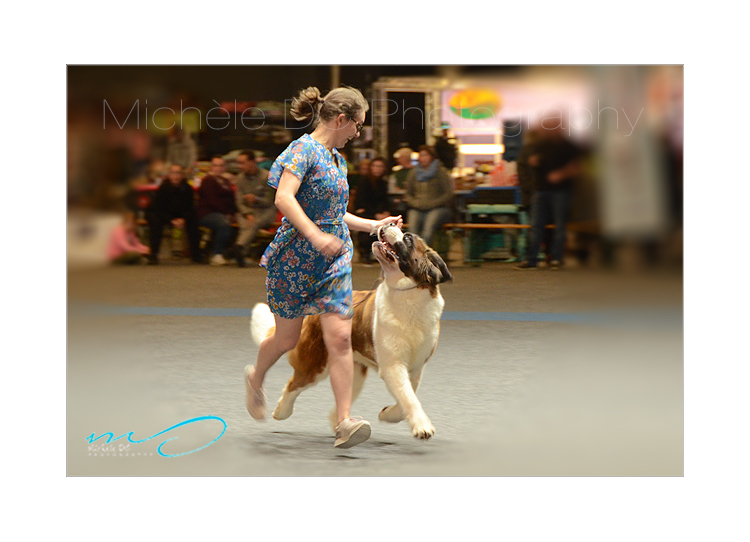 DOG SHOW; GENT (BE)
And yet another magical day with Saint-Bernards.Many of our kids won superb titles & made it to the Ring of Honor! Olympia van 't Hof ten Eynder flying high on the red carpet & enjoying her time with Mum Linda 😉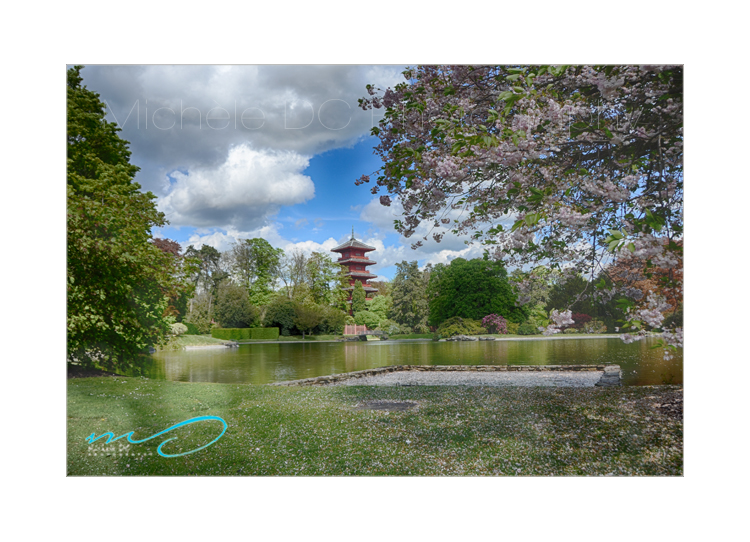 THE ROYAL GARDENS, LAEKEN (BE)
Celebrating 花見 (Hanami) with a friend from Romania at the Royal Gardens.
The venue is open to the public hardly a 15-days time in the year. A superb location to enjoy the birth of Nature every year!

DOG SHOW ANTWERP 2019
Not a Saint-Bernard but a carbon copy of my very first 4-paws boy <3
DOG SHOW ANTWERP 2019
Time to get together with friends 🙂 2 & 4-paws.
Kosmo Dogs Fairy Fondness aka River is Kathleen's 6 months old babydoll and feeling like a star on the show grounds and... on her Mum's lap 😉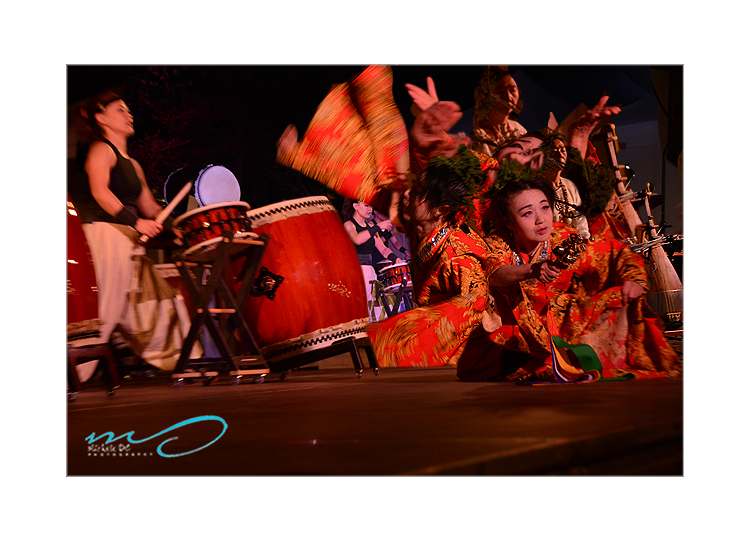 KOJIKI 古事記
A divine event to launch the season at the Japanese Garden Hasselt this latest Saturday!
Kojiki contains various songs & poems narrating the Age of Gods and the transition towards the reign of Emperors.
A sublime performance led by icon Chieko Kojumi-sàn, the Araumi Daiko Group of Taiko with the exceptional narrative voice or Mrs Mitsuko Nakabayashi.
KITA-KYUSHU CHILDREN's CHOIR
When a bit more than 40 children aged between 11 & 17 years old bring you to Heaven with their unique voices
Performing for the very first time in Belgium they left the belgian audience stunned & under the spell!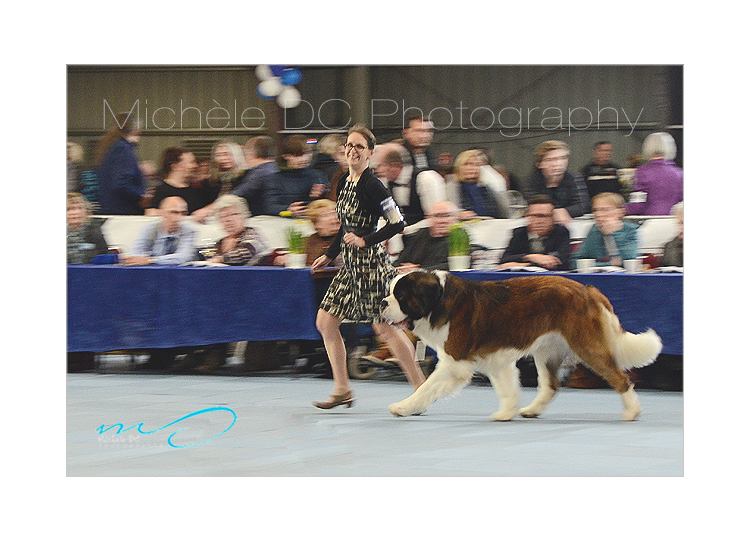 DOG SHOW WEELDE, BELGIUM
Somewhere far away... next to the Dutch border... a huge 4-paws get together found place last week-end!
What better programme indeed than be reunited with friends from all over Europe & beautiful Saint-Bernards wih... an Irish judge on Saint-Patrick's Day was just top notch!

JAPAN EARTHQUAKE COMMEMORATION, Notre-Dame de Stockel, BELGIUM
当支援会は講演会やイベントを通じて大震災を学び被災者の支援活動を行いますので、皆さまの参加をお待ち申し上げます。
After the tsunami in Japan, the Japanese community set up a solidarity action together with Caritas Kamaichi.
Every year since the last 8 years, the community gathers to commemorate & levy funds to help the victims in Japan.
DOG SHOW DOUAI 2019
Prokofiev van 't Hof ten Eynder aka Pallieter wins one of his numerous titles of the day!
Best of Group & ends the day on the podium BEST OF SHOW!!! <3
So happy for this boy & my friends 😉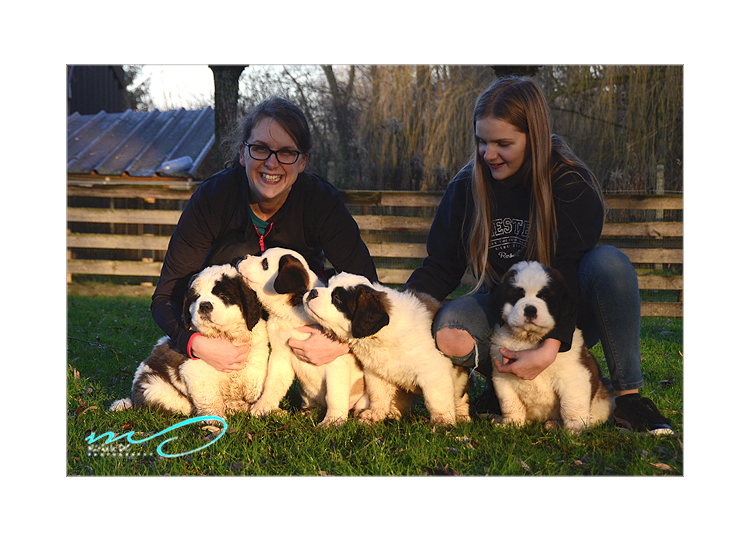 OLYMPIA & PALADIN'S PUPPIES
Brought a visit to the new generation 😉 Olympia & Paladin's puppies are beautiful kids... harmonious structures, wonderful temperaments & lovely round bellies... 3 boys & a girl ...
Roxane, the little girl, is a true gang leader 😉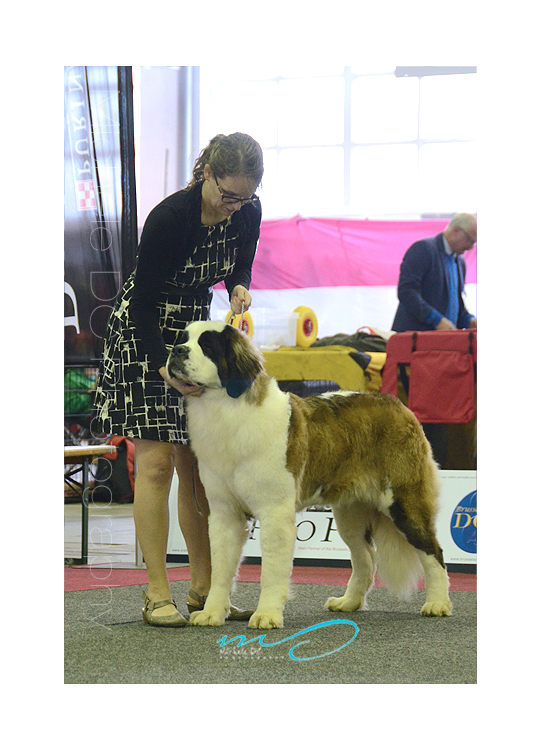 BRUSSELS DOG SHOW 2018
Last but not least of the yearly 'get together' with our 4-paws 🙂
Just a fab of an event where one of my favourite little girl took all her titles & turned into 'New Belgian Champion' <3
So proud of Quinevere van 't Hof Ten Eynder aka Quiny.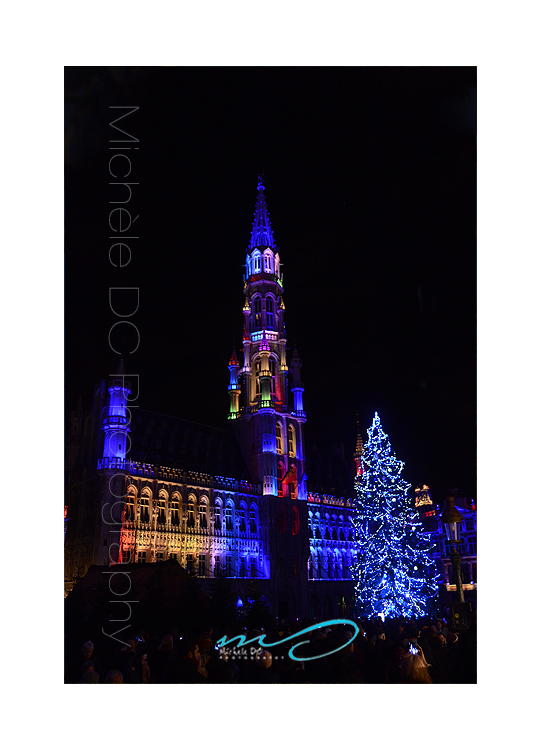 MAGICAL BRUSSELS
Had to 'live' the magic of our famous 'Grand-Place' again in this festive season! The Xmas tree is all clad with the colours of Finland & the sound and light celebrates this gem of an architecture with maestro!
Feeling like a child again...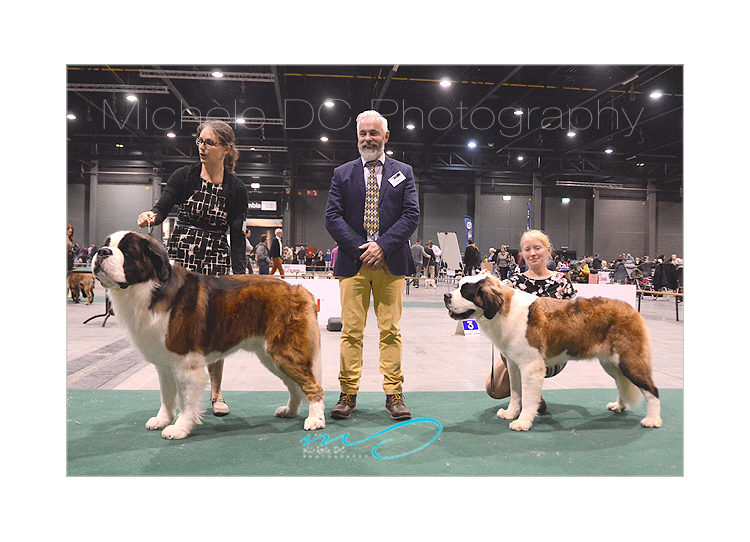 EURODOGSHOW KORTRIJK 2018
Here we go for one of the last shows this year... and the 'babies' did a great job!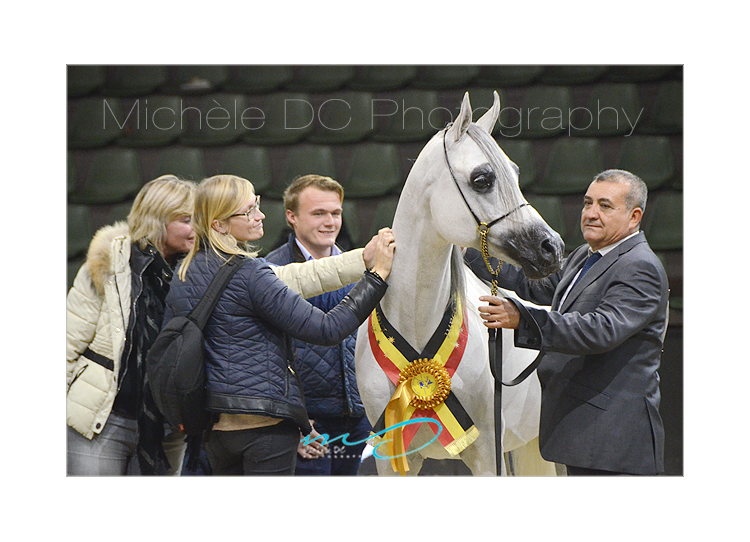 EUROPEAN CHAMPIONSHIP ARABIAN HORSES 2018, AZELHOF (BE)
Just a great day again with the best of Arabian horses in the ring!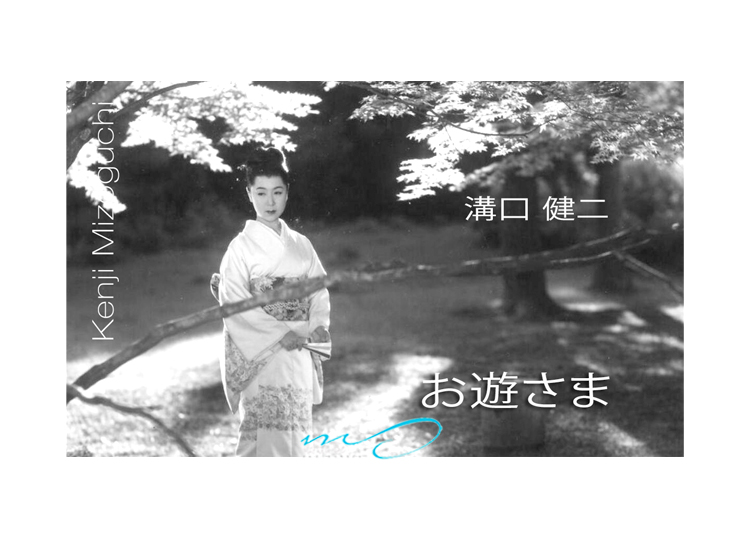 MISS OYU by Kenji MIZOGUCHI
A jump back in time with this wonderful screening of Miss Oyu during the restrospective dedicated to Kenji Mizoguchi in Brussels, BE. A real must-see!!!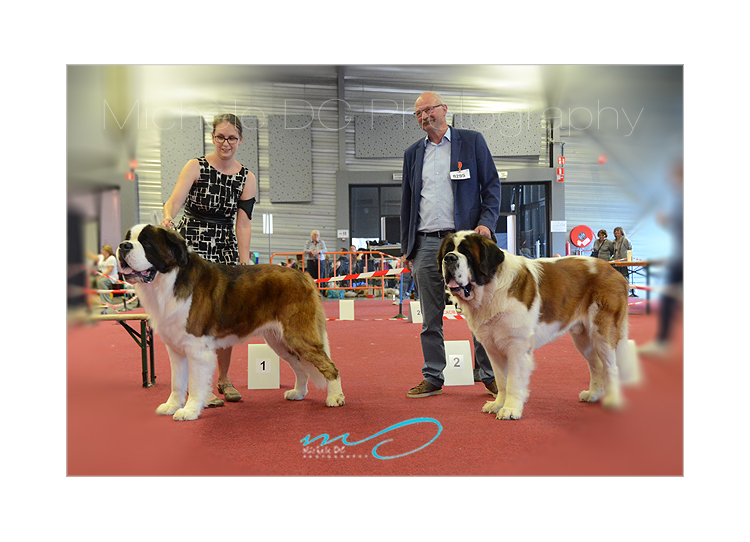 DOG SHOW WALLONIA, LA LOUVIERE 2018
It just feels soooo good to meet friends 2 & 4-paws after such a long time!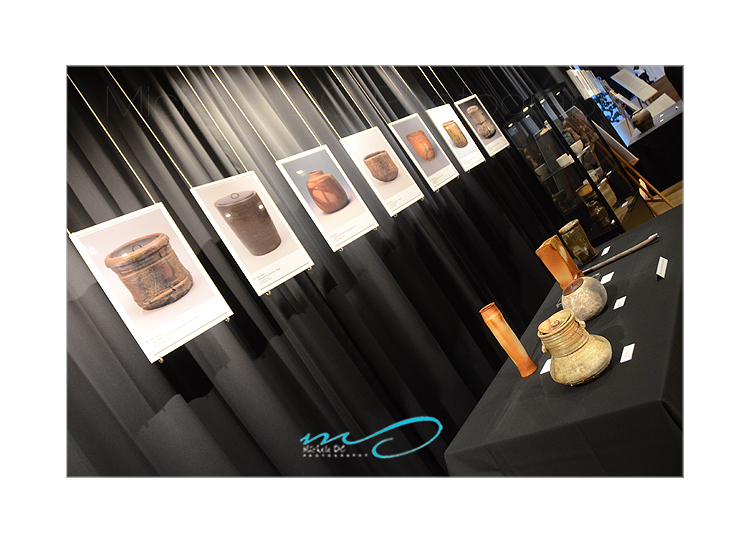 YAKISHIME
Yakishime, firing unglazed wares at high temperatures, is said to be one of the most basic means to produce ceramics. The tradition embodied in these primordial wares continues unbroken to this day. This exhibition focuses on Yakishime wares, as part of Japan's traditional culture, and presents their history from the earliest examples to the present through Yakishime tea vessels, food vessels, and works that are transformations of Yakishime into non-utilitarian objets d'art, aiming to provide an excellent opportunity to communicate this distinctively Japanese sensibility and aesthetic to the people abroad.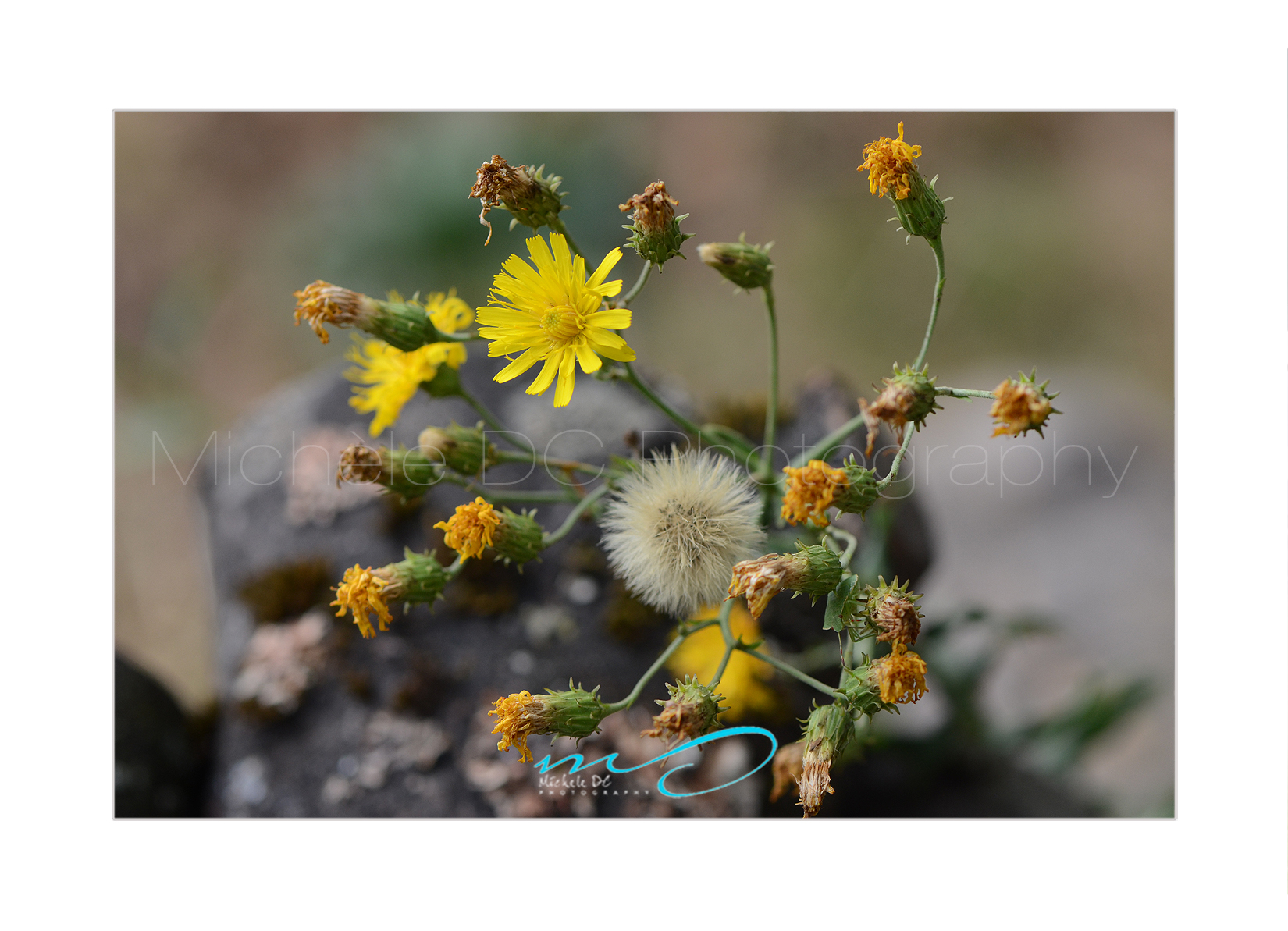 NATURE'S FLORAL COMPOSITION
Taking the morning walk in the garden & enjoying some zen moment with Baby Ganesh... my eyes were caught by this natural floral composition... so fine, so elegant compared to the heavy, intricated compositions we regularly see at the floral shops...
Nature's doing it soooo much better 🙂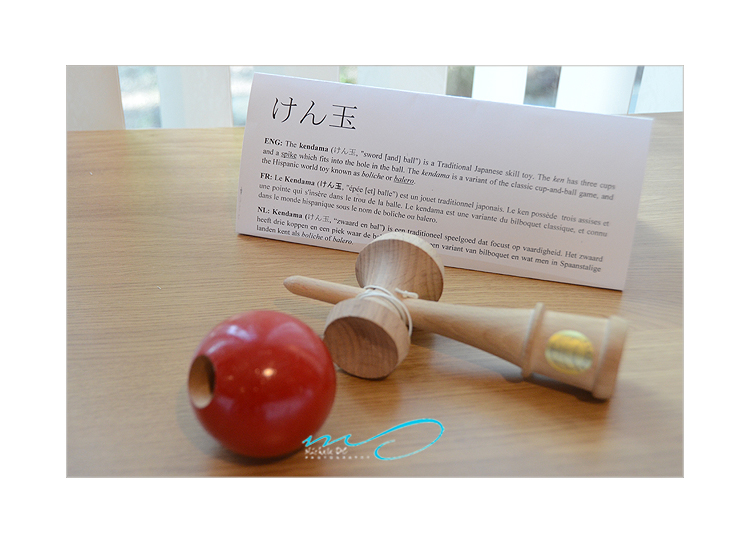 JAPANESE TOYS & GAMES
The most popular Japanese toys & games on display at the Embassy! What a wonderful discovery!
The exhibition features a large variety of traditional Japanese toys, children's books, board games, animation and more!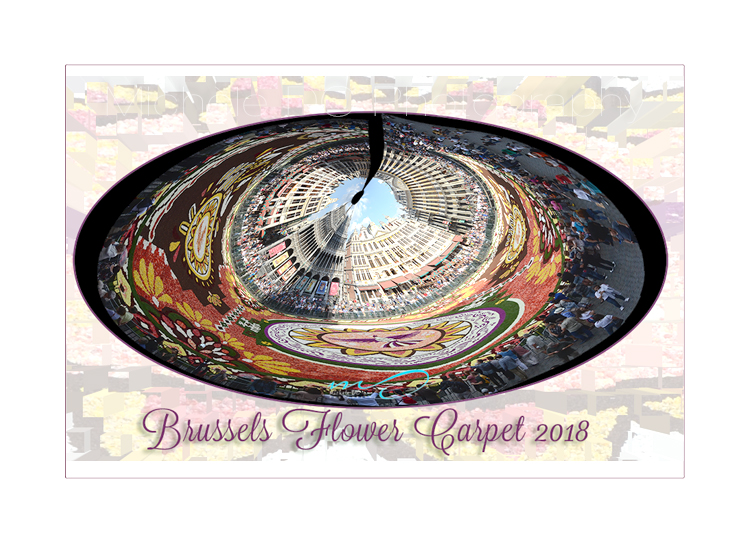 BRUSSELS FLOWER CARPET 2018...
Unique event every alternate year Brussels brought Mexico to the centre of Europe with a stunning floral creation!
More than 500,000 begonias, dahlias artistically set were devoted to Guanajuato, a Mexican region with an exceptionally rich culture and flower tradition.
The Flower Carpet is 75 m long by 24 m wide. 1,800 m2 of begonias, dahlias, grass and bark.
More than 100 volunteer gardeners put together this giant floral puzzle in less than eight hours. The day before the opening, the spaces between the floral motifs are filled in using rolls of sod. The flowers are so closely-packed that they can´t be blown away, and indeed they create their own microclimate! If there´s a heat wave, the sod is watered to prevent it from wilting. If the weather is too wet, the grass can grow by 4 to 5 centimetres in 3 days. The flowers remain fresh and preserve their splendour during the four days.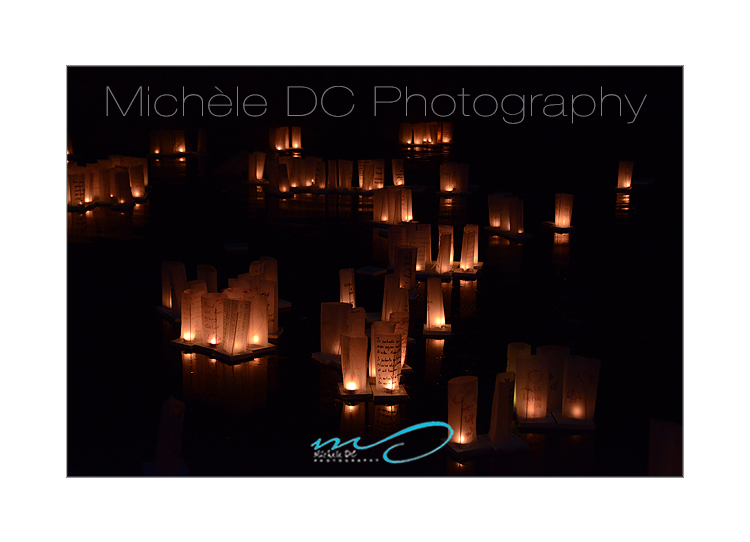 OBON MATSURI お盆...
Paying tribute to our ancestors following a Japanese Buddhist custom...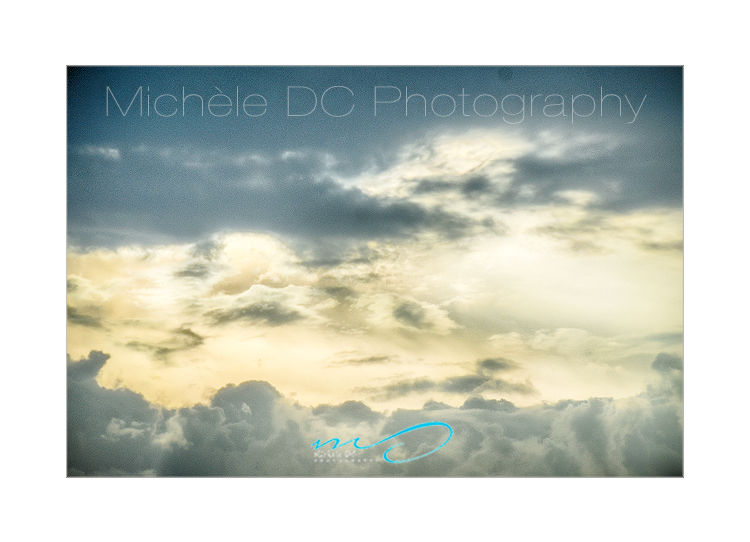 LUNAR ECLIPSE... THE NEXT MORNING...
Skies were totally clad with clouds on what was announced as a spectacular lunar eclipse night...
And yet... to be outside in the garden and feel united with Nature was a tremendous, unforgettable experience...
Early next morning ... clouds were still there at least partly & the colours were just reminding me of an ancient Japanese painting...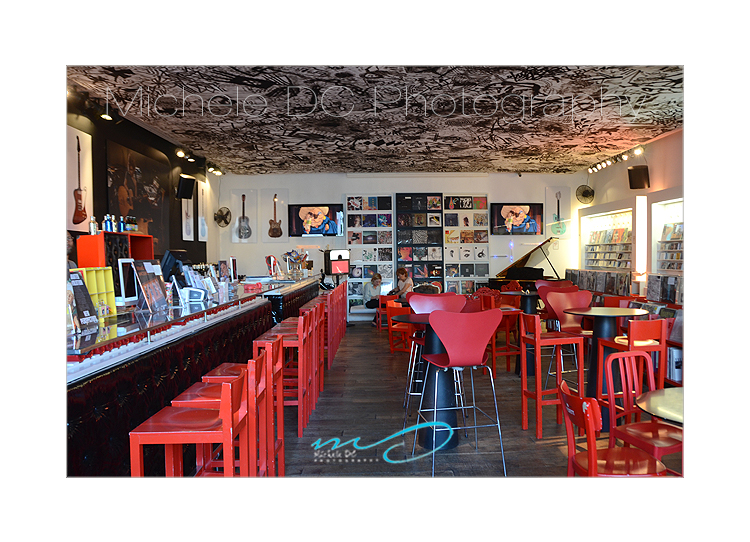 COOK & BOOK
Feeling like Alice in Wonderland in this extraordinary place!
Wish I had this around the corner...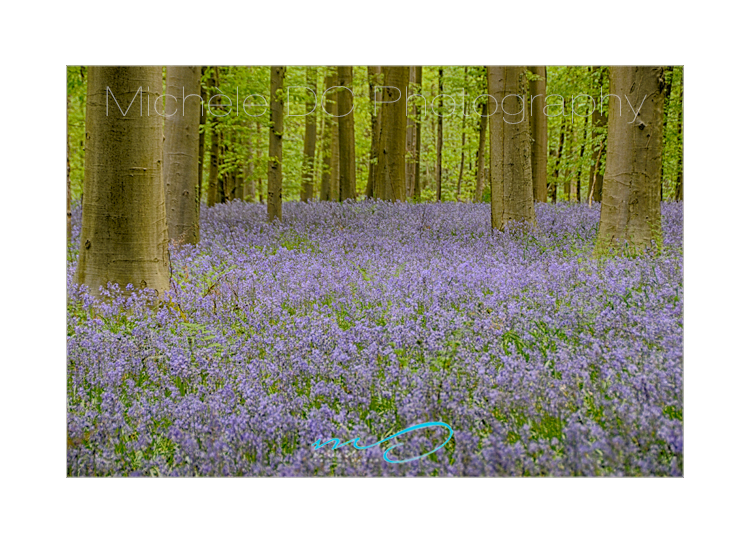 THE MAGIC OF MOTHER NATURE
On the outskirts of Brussels, the forest is all set with the bluebells in this period of the year inviting the wanderer to enjoy a walk in this magical setting!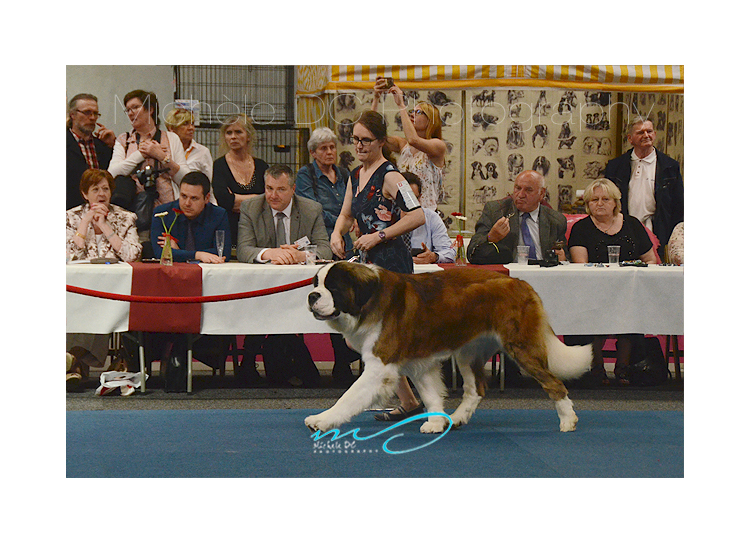 DOG SHOW ANTWERPEN 2018
A magical day with a bunch of good friends 2 & 4-paws.
One of my favourite little boy won it all!!! Making it to the Ring of Honor & being elected Number 1 of Group 2
NO MOUNTAIN HIGH ENOUGH... CATALUNYA...
Viewed from the sky...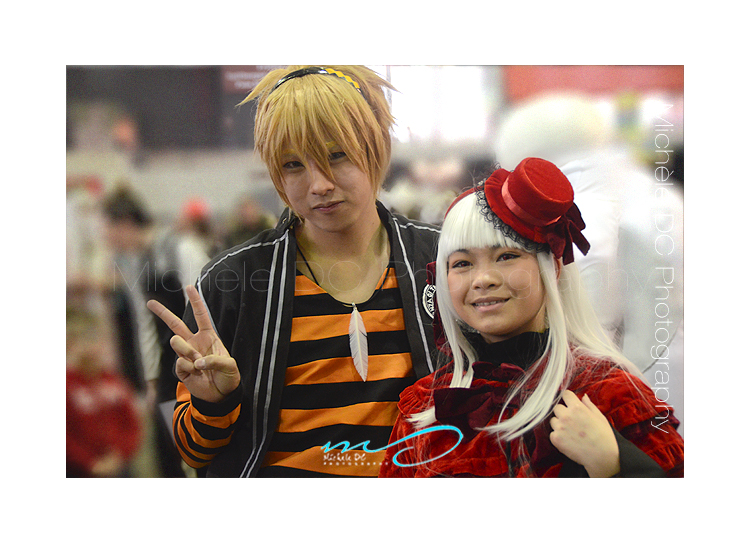 MADE IN ASIA, HEYZEL (LAEKEN, BE)
We expected it with impatience... and suddenly the event was there to attend 🙂
3 days of conferences, workshops, exhibitions & talents displayed for young and older to enjoy!
3 days wandering in a dreaming galaxy!
Passion, creation & exaltation!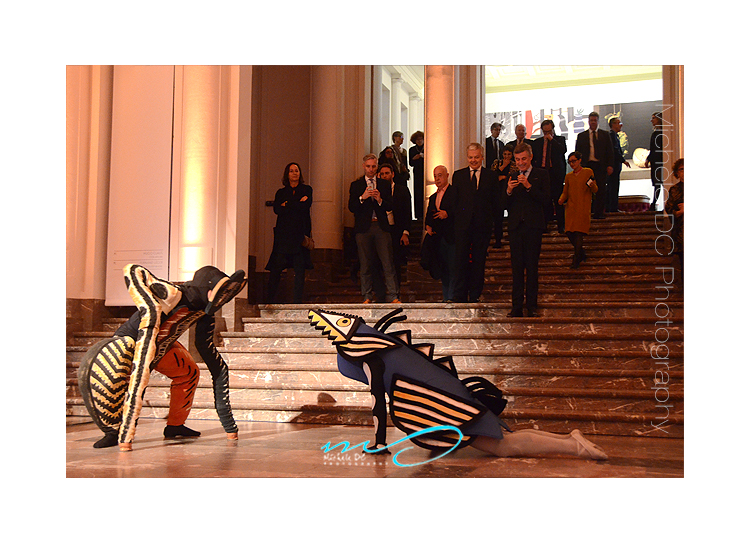 VERNISSAGE EXPOSITION FERNAND LEGER, BOZAR (BRUSSELS, BE)
'La beauté est partout...'.
Bozar nous gâte pour son anniversaire! Une exposition ambitieuse en collaboration avec le Centre Pompidou de Metz.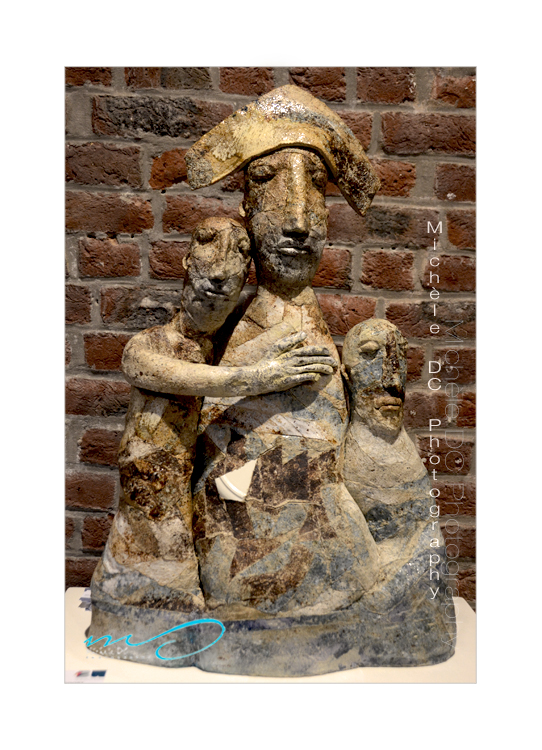 BIENNALE DE L'ARTISANAT DES METIERS D'ART, WATERLOO
Keramik'Art... la cinquième biennale est consacrée cette année à la céramique.
31 créateurs belges exposent leurs oeuvres qui explorent une riche diversité: terres vernissées, faïences, raku, procelaines, grès, sculptures,... Que du bonheur!!!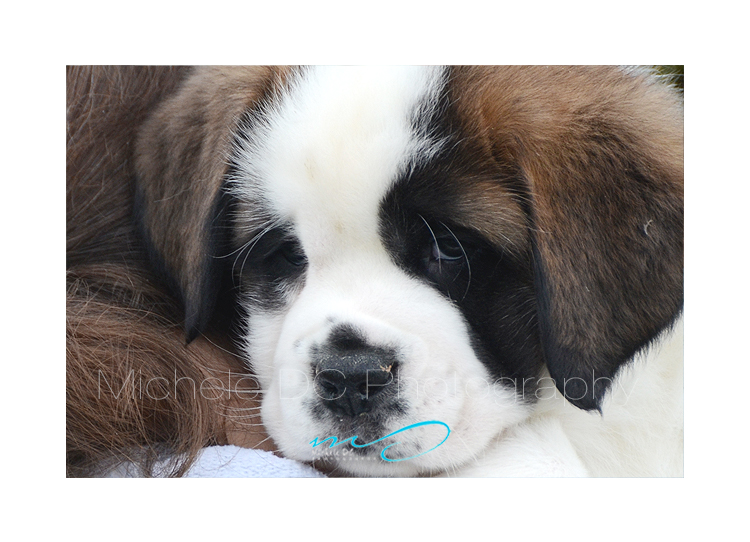 OPHELIA & KJETIL's BABIES
Meeting with 6 wonderful kids born December, 8th 2017: 1 boy & 5 girls ... a bunch of cuddles & love <3
Wish to discover more? Here's a link to their babies diaporama: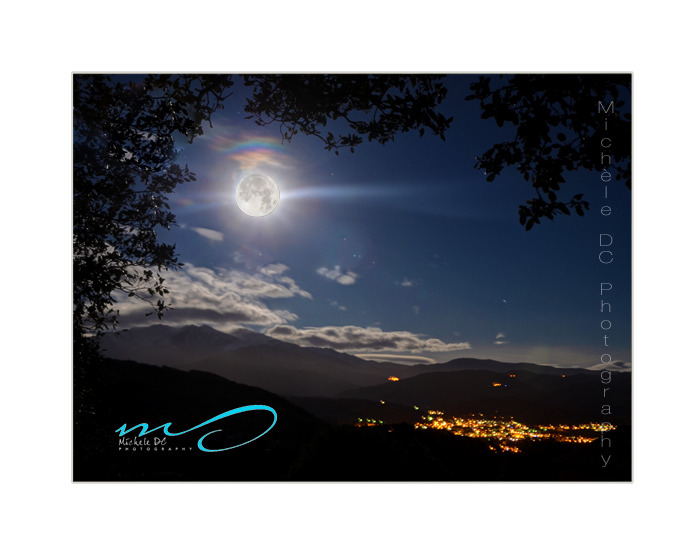 A GIFT FROM MOTHER NATURE...
First Super Moon of the year shows above our range of mountains and the valley... a dream view ...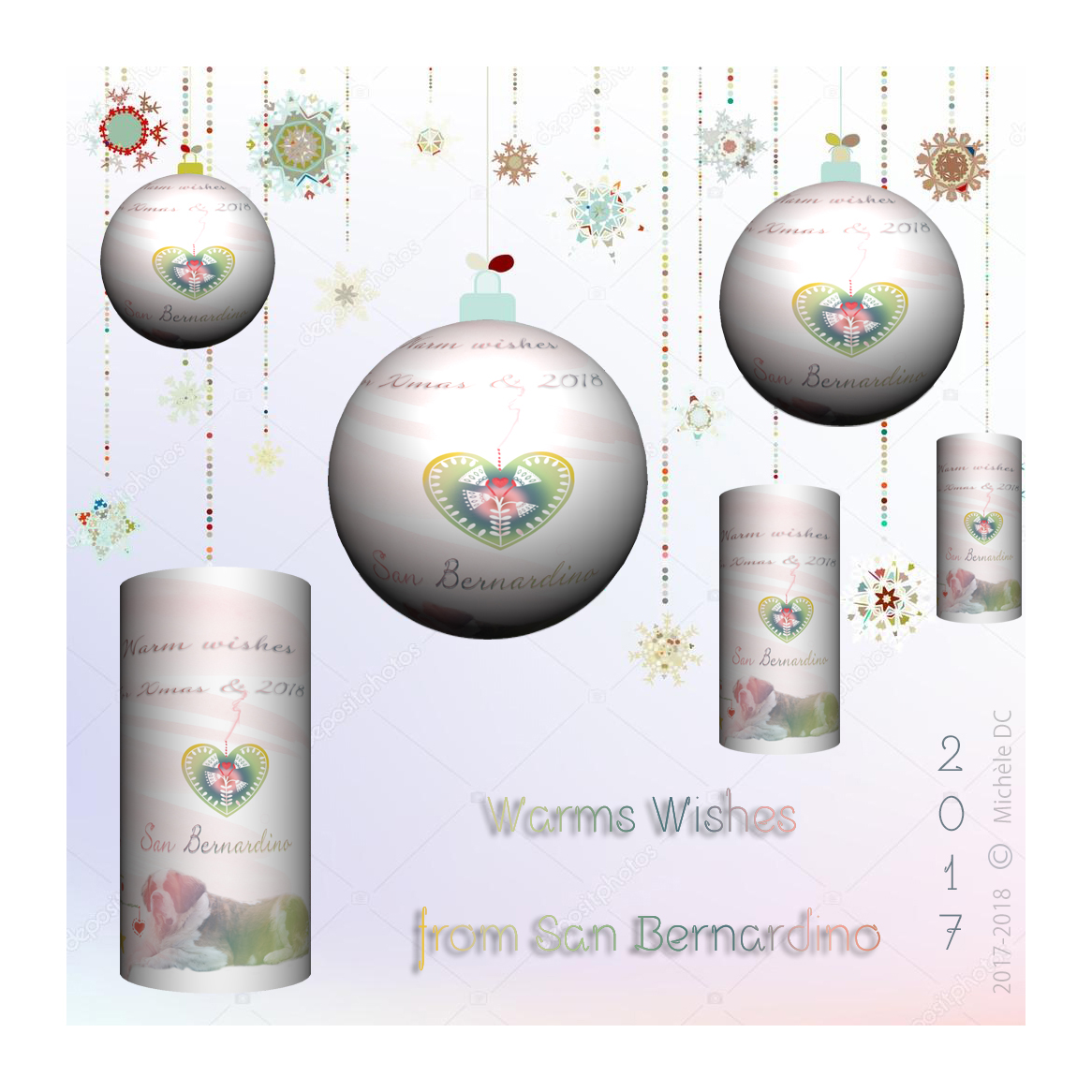 HAPPY FESTIVE SEASON!!!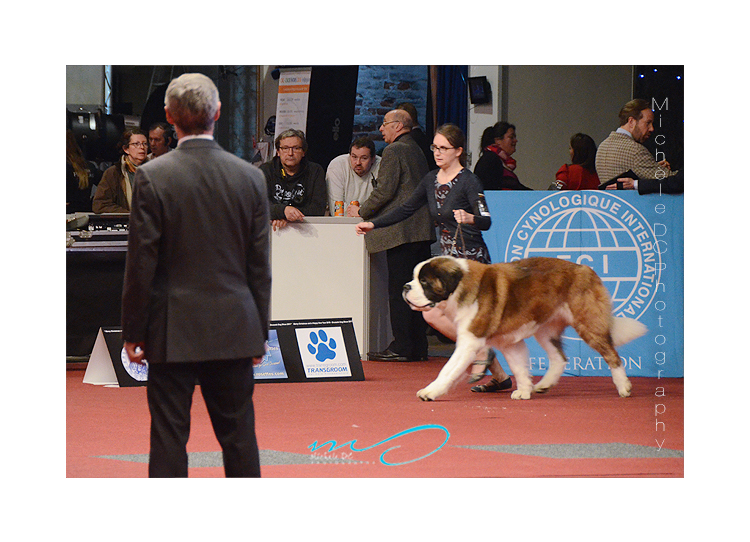 BRUSSELS DOG SHOW 2017
The yearly event gathering all dog fans took place at the exclusive venue of Heyzel this week-end... so many breeds represented... so many challenges... and so many magical encounters...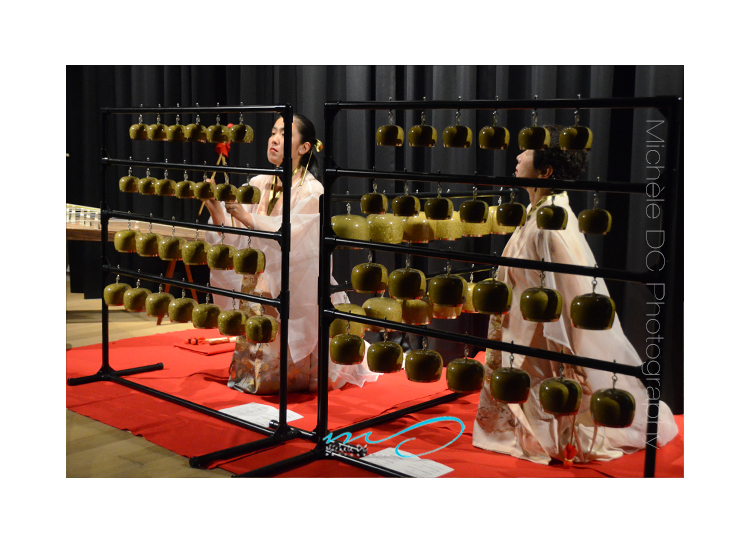 INORI 祈り
A divine concert praising peace for the world ...
"WAHENSHO" is derived from the Chinese 'Hensyo' and was modified in Japanese way.
Japan Acoustic Laboratory proves that the lingering sound of Wahensho can cause alpha wave which has healing power.
KIKUMATSURI きく (BE)
Enjoying the colours of the Chysanthemums Festival... 🙂
Chrysanthemums remind us of funerals or commemorations of the dead in the cemetery, but in the Far East, these flowers represent happiness. The Chrysanthemum or Kiku is even the symbol of the Japanese emperor! An excellent reason to enjoy a festival or matsuri around this surprisingly versatile flower.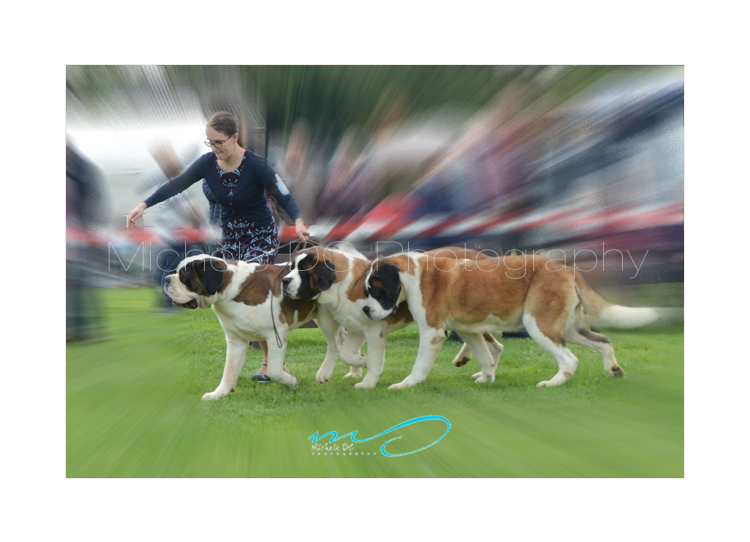 BSBC SPECIALE DE RACE SAINT-BERNARD, Haasdonk (BE)
The Belgian Saint-Bernard Club held its 42nd edition outdoors in the outskirts of Beveren. It was the opportunity for a friendly get together between friends, two & four paws addicted to the breed of Saint-Bernards.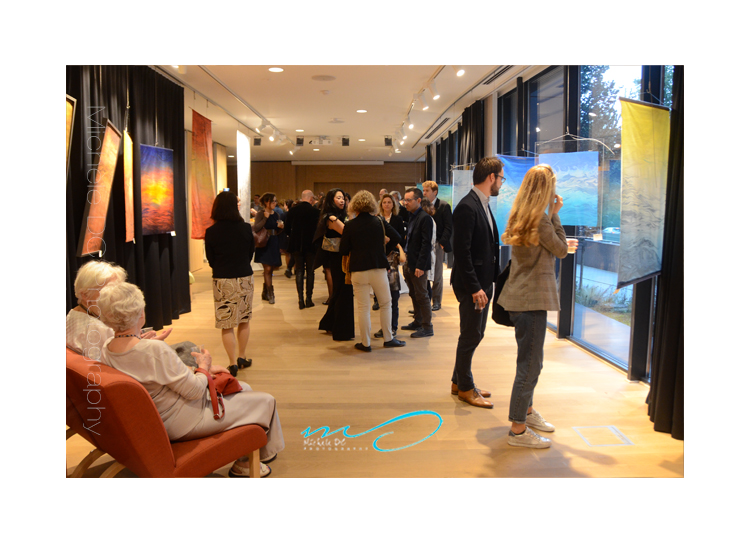 SUMINAGASHI (墨 流 し)
or "floating ink" is the process of marbling plain paper with water and ink to transform it into something vibrant and colorful.
An amazing technique mostly unknown to the audience attending the exclusive vernissage of Masako Nakao's Collection yesterday within the premises of the Embassy of Japan to Belgium.
The colourful waves on silk were a touch of poetry directly touching the soul the spectator.
VIEW AT THE TOP ...
The fog has risen from the sea and crowned
The dark, untrodden summits of the coast,
Where roams a voice, in canyons uttermost,
From midnight waters vibrant and profound.
High on each granite altar dies the sound,
Deep as the trampling of an armored host,
Lone as the lamentation of a ghost,
Sad as the diapason of the drowned.
The mountain seems no more a soulless thing,
But rather as a shape of ancient fear,
In darkness and the winds of Chaos born
Amid the lordless heavens' thundering–
A Presence crouched, enormous and austere,
Before whose feet the mighty waters mourn.
Poem by Georges Sterling.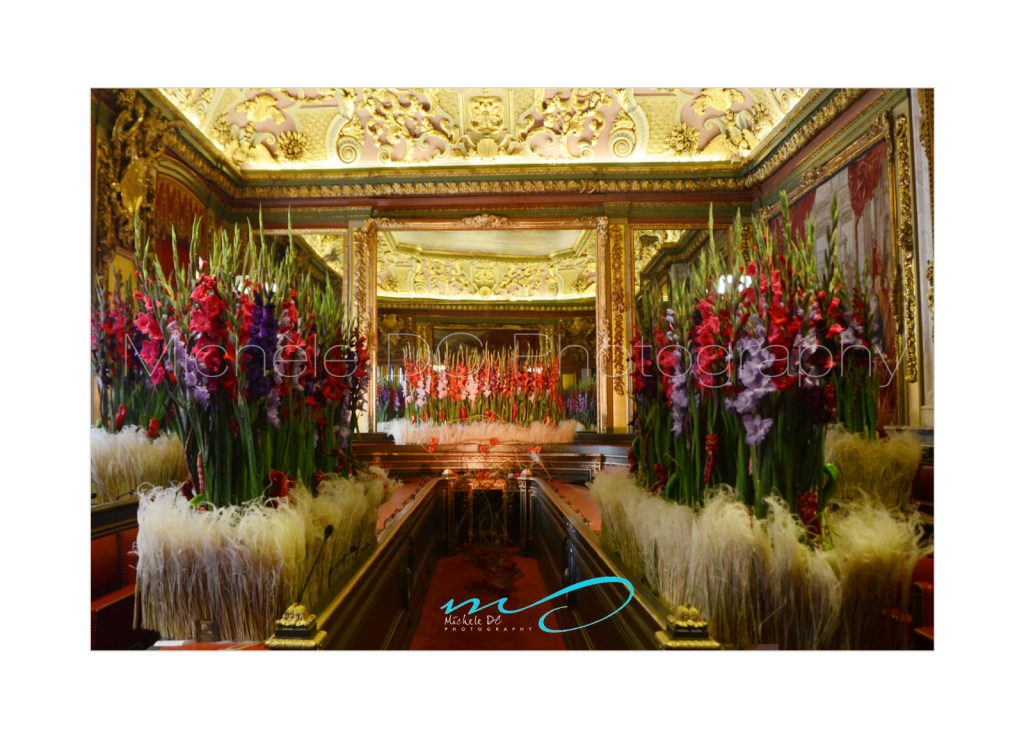 FLOWERTIME BRUSSELS 2017 (BE)
Brussels City Hall flooded by flowers and fruits
The theme of Flowertime's third edition is flowers and fruits. Major names such as Tom Nackaerts, Mark Colle, Ness Klorofyl and Chantal Post have been working around the theme to transform the rooms of Brussels City Hall, which are exceptionally open to visitors during Flowertime, into a genuine floral paradise with a fruity touch.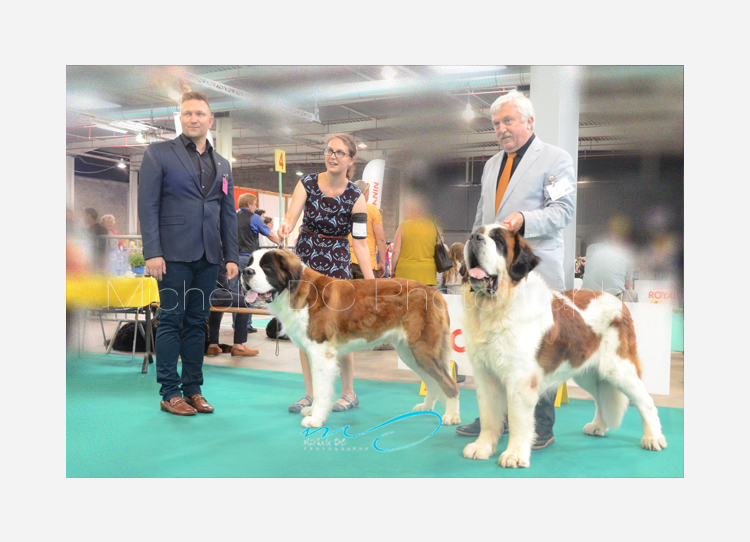 DOG SHOW LIEGE 2017 (BE)
A joyful event surrounded with a bunch of the best Saint-Bernards and other breeds ...
ELRAN CUP 2017, Alden Bilzen (BE)
The must-be event of the year...
Under the patronage of Al Thumama Stud of Qatar
Elisa, Hanaya Arabians (Switerland), Breeder Edri Yeik (Israël)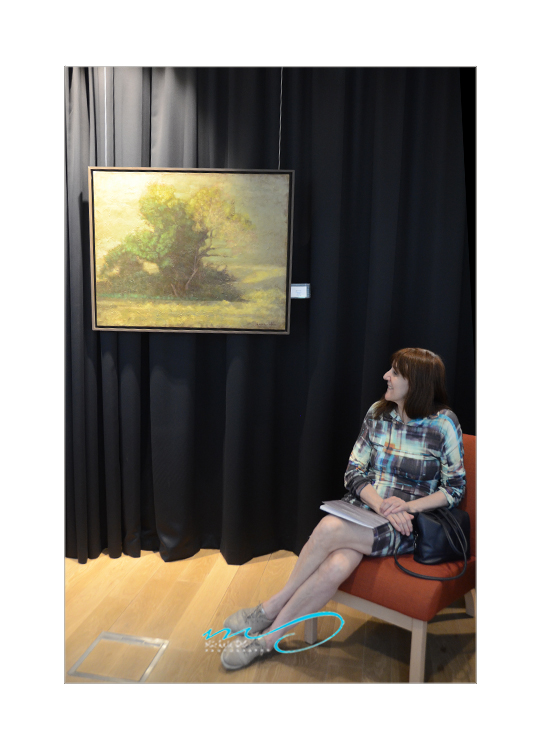 YAMANOBE VERNISSAGE, 2nd of June (BE)
Born in 1956 in Iwaki (Japan) Yamanobe has been working for an advertising company for many years in Tokyo before migrating to France.
He studied throughout Europe the various techniques and has developed his own 'genre' for portraits and landscapes.
A superb exhibition to attend in Brussels!
DURBUY-HANYU: SISTER CITIES, June 1st 2017 (BE)
Celebrating the sisterhood between Durbuy in Belgium & Hanyu in Japan.
Via a most instructive and flabbergasting presentation, both cities unveiled to a mesmerized audience their respective craftmanship & beauties and how to combine their expertise.
The various culinary delicacies offered to the guests met with a major success!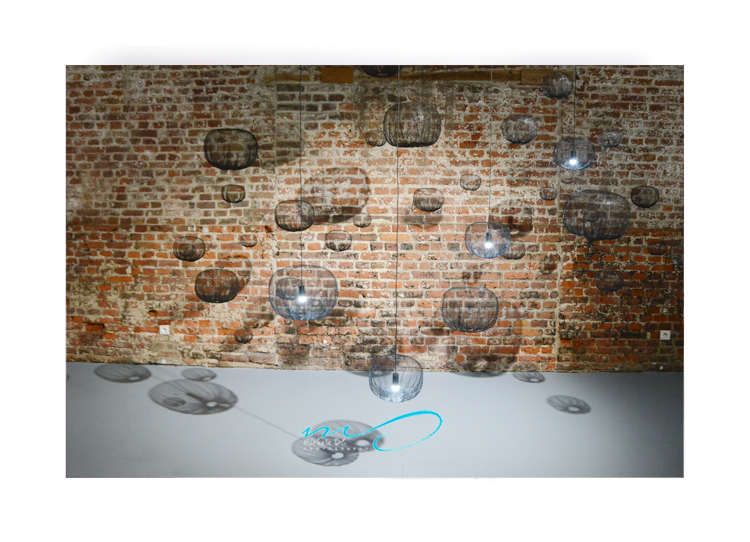 NENDO: THE INVISIBLE OUTLINES, GRAND HORNU (BE)
A unique happening in Europe sheltered in an exclusive belgian venue i.e. the Centre for Innovation & Design (CID)
The concept is astonishing and unfolds with maestro the talent of the artist's creativity. As one walks ahead of the masterpieces and scrutinizes, only one word occurs to the mind: WAOWWWW!
It's innovative, fresh & joyful!
A must-see!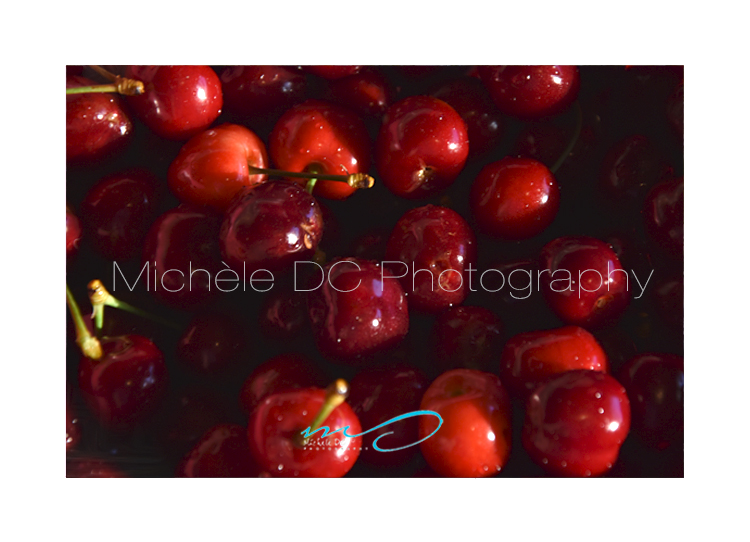 2017 CHERRIES COLLECTION
Yessss... good looking, tasty & ... happy me...
My 2017 collection has reached!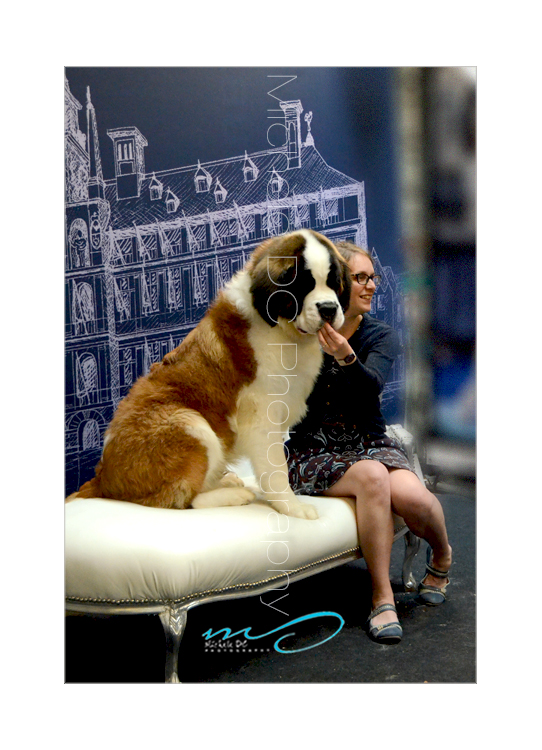 DOG SHOW ANTWERP, 30/04/2017
Such a great day spent with my favorites... SAINT-BERNARDS...
Prokofiev van 't Hof ten Eynder on the official casting pic!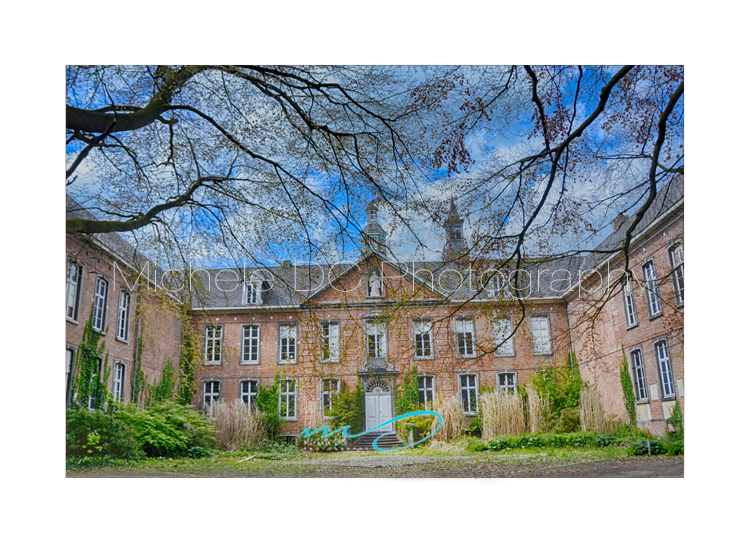 SAINT-BERNARD ABBEY, BORNEM (BELGIUM)
In the premises of this awesome site was held the yearly & exclusive event dedicated to Saint-Bernard puppies & veterans!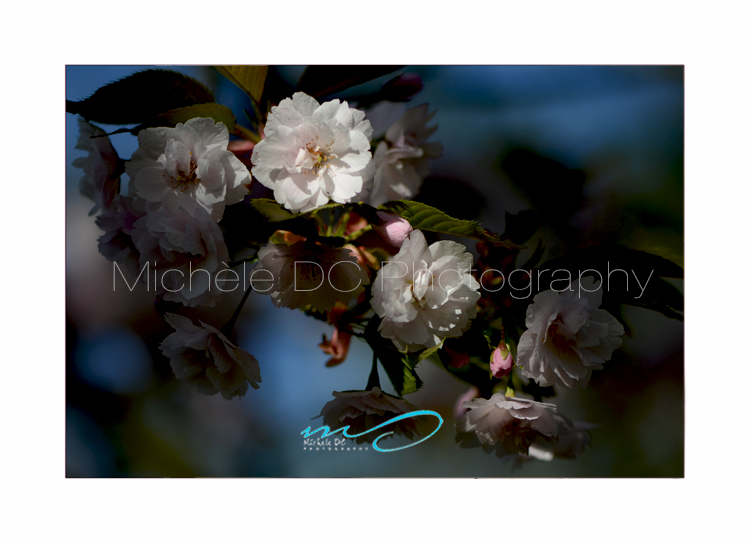 "HANAMI"  I FLOWER VIEWING, Hasselt (BELGIUM)
HANAMI 花見 is the Japanese traditional custom of enjoying the transient beauty of flowers. It was just an awesome day!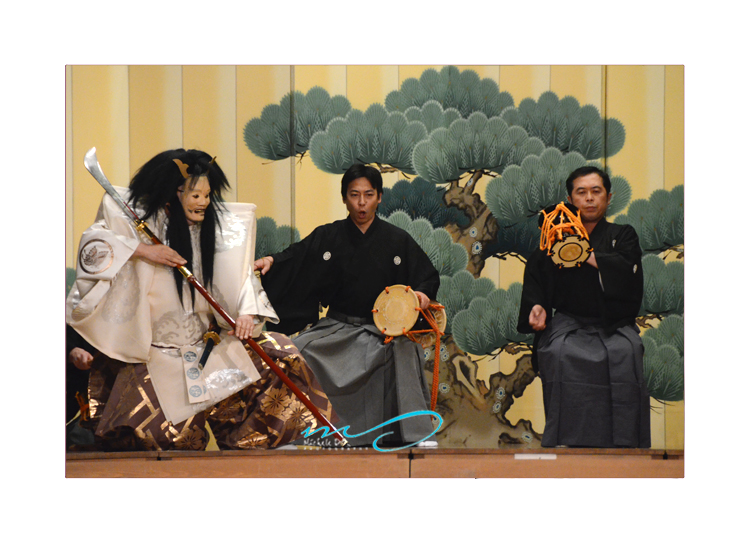 "FUNABENKI"  I THEATRE NOH, Binche (BELGIUM)
Dans le cadre de l'exposition « Japon. Masques de soi », le Musée international du Carnaval et du Masque a fait venir une équipe de musiciens et d'acteurs de théâtre Nô de l'école Kongo de Kyoto, dont Maître Michishige Udaka, Trésor National Vivant du Japon. Ils ont interprété la pièce « Funabenki ».
Un pur moment de bonheur!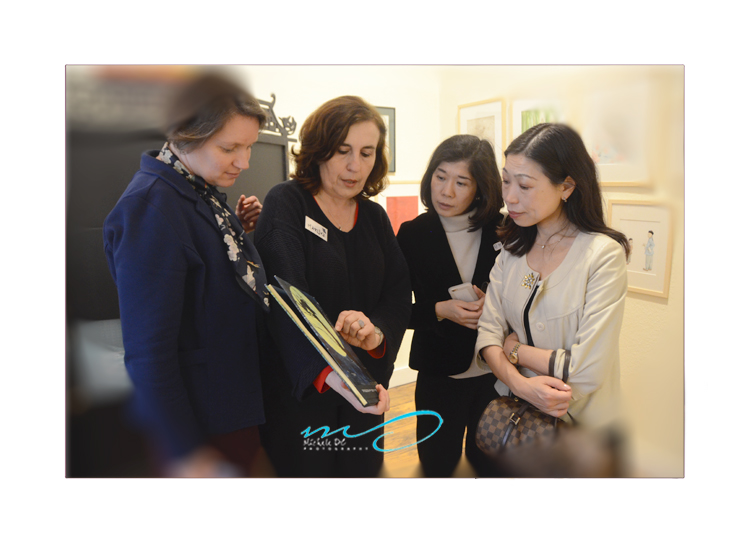 INAUGURATION YOSOKO 2017, Hasselt (BELGIUM)
Yokoso means welcome in Japanese and by this word Hasselt welcomes the visitors to a party in which Japanese culture and traditions are at the core. Fashion, dance, theater, art, literature, ...
Yokoso brings the taste of Japan to the Capital of Taste! Not only in the Japanese Garden itself, but also on many other locations like the Fashion Museum Hasselt, the cultural center and the Literary Museum.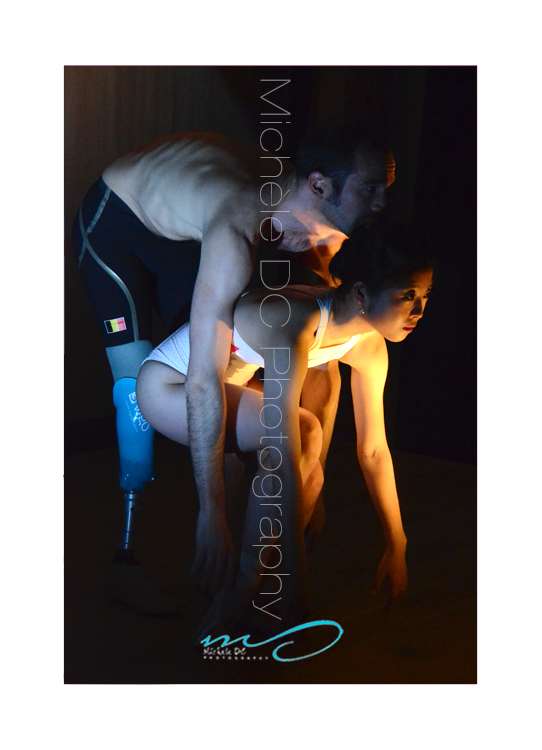 PHOTOGRAPHY & BALLET PERFORMANCES, BRUSSELS (BE)
In 2020 Japan shall be hosting the Olympic Games which led Belgian choreographer; Marc Bogaerts, to imagine a dream of a fusion between the Olympics & Para Olympics athletes...
The most breathtaking performances conveying a poetic vision of our world!
CAPACIOUS EXHIBITION, BRUSSELS (BE)
Amazing painting exhibition displaying the works of 7 disabled artists from Osaka.
The explosion of colors & exquisite details provide the visitor with a vivid feeling of happiness, joy & positive vibes.
Capacious, the project title, is represented by the symbolic image of a large bag with no compartments.
The idea is to promote the potential of art when experienced without the baggage of conventional trajectories defining contemporary art or limitations of language.
A must see!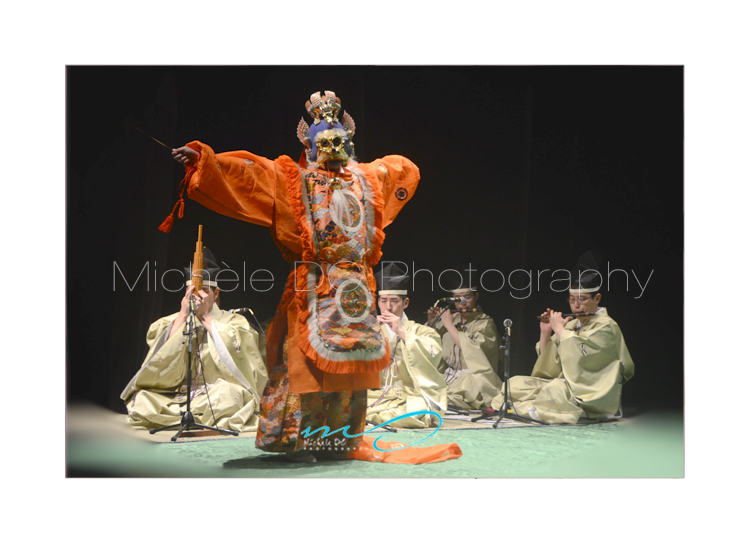 BUGAKU Ran-ryu-ou
A beautiful evening at Bozar, Brussels
A Samai dance performed with a Togaku accompaniment which originited in Tang Dynasty China.
The dance was composed to praise the bravery of Gao Changgong, Prince of Lanling, who lived in Northern Qi China around the year 550. It is said that the Prince always wore a ferocious mask to hide his mild and handsome face on the battlefield. Wearing a vermillion-based costume and a golden mask with moving eyes and a dangling chin, the dancer performs with heroic vigor.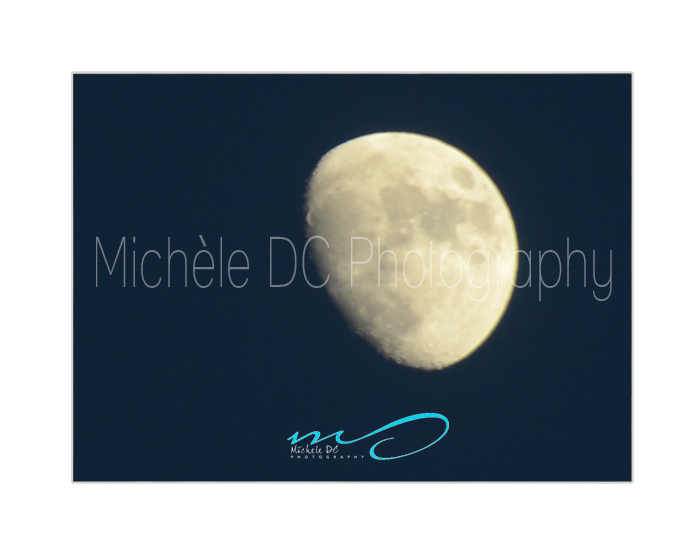 MOONLIGHT SHADOW...
The Kids just love the midnight outing & starring at stars & the coming moon  🙂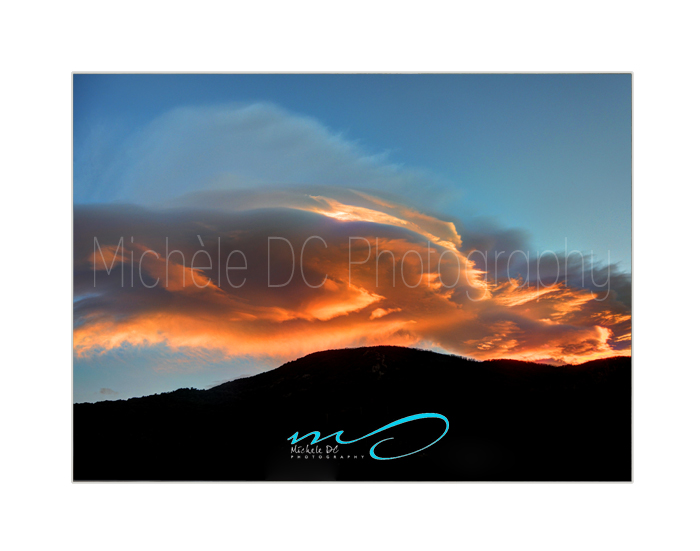 WHEN MOTHER NATURE PAINTS THE SKY...
Yesterday evening evening walk in the garden with the kids enjoying the colors of Nature on the range of mountains 🙂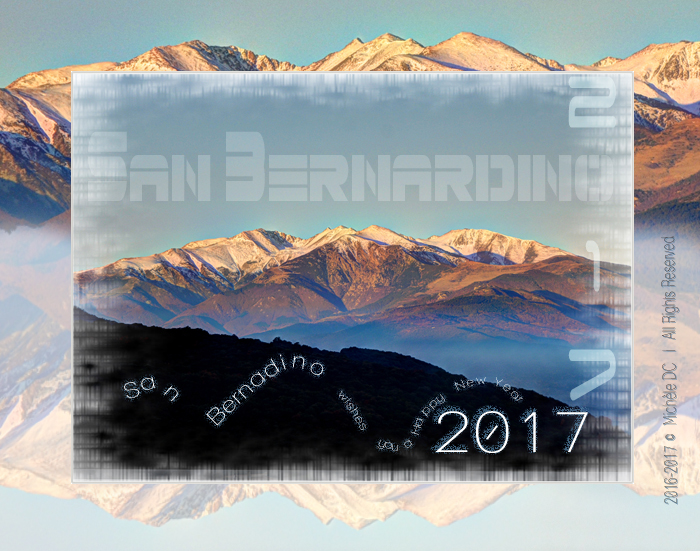 HAPPY NEW YEAR 2017!!!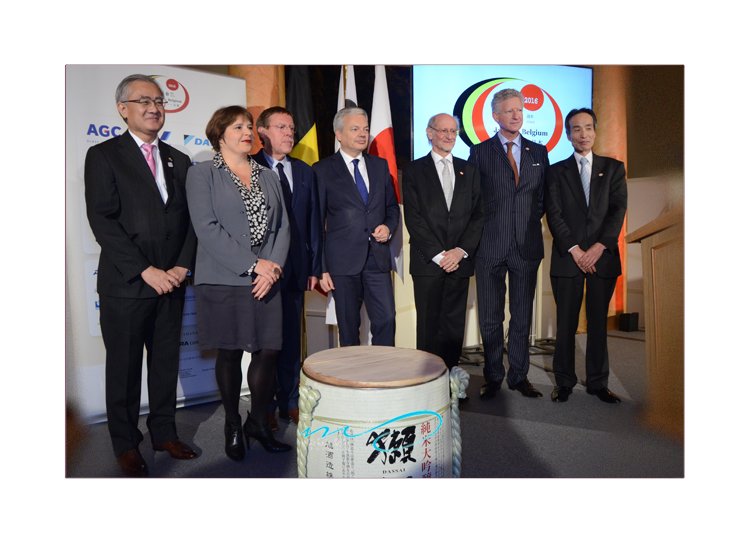 JAPAN-BELGIUM 150 YEARS CLOSING CEREMONY
Dec., 13th... Cercle Gaulois, Brussels
The closing ceremony of a vibrant 2016 celebrating the friendship & diplomatic relations was held at Cercle Gaulois.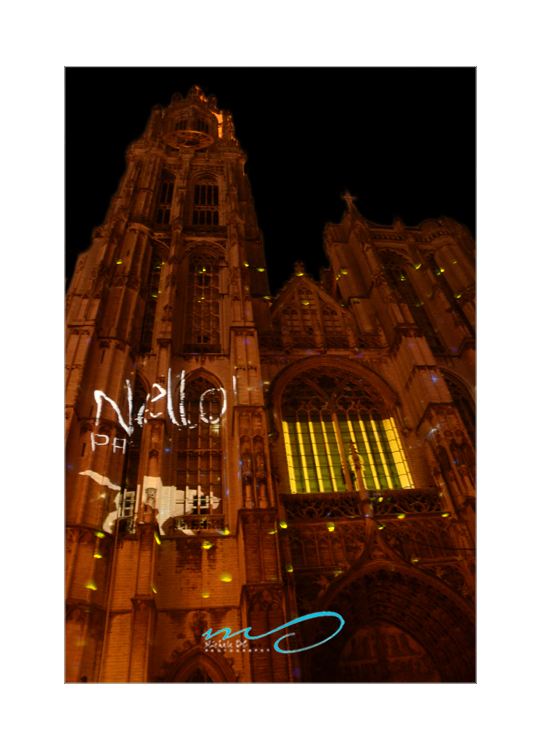 WINTER GAMES ANTWERP OPENING CEREMONY
Dec., 10th... the city of Antwerp launches her Winter Games with sounds & colors...
The Xmas tree was offered by Norway... a statue dedicated to the tale of Nello & Patrash was unveiled by City Mayor, The Ambassador of Japan & the Consul of Japan to Belgium.
Lights & sounds covered the Cathedral with the heroes of the legend to our greatest delight! The City Hall was also giving a major show to the Antwerp audience 😉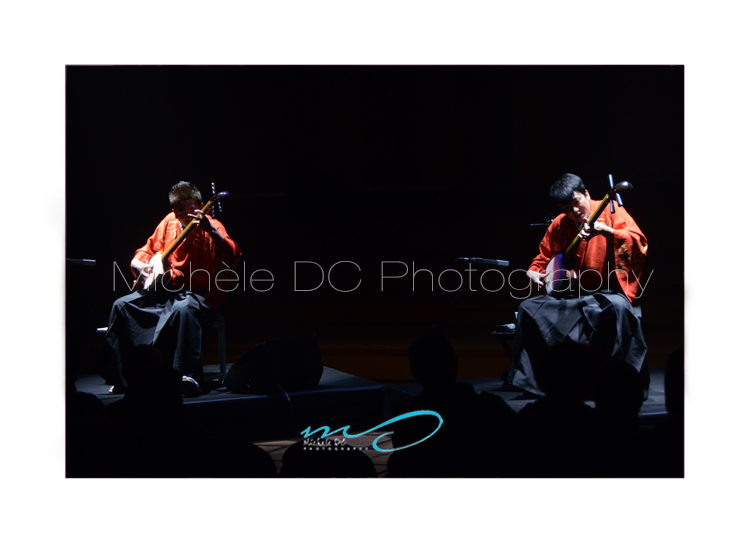 YOSHIDA BROTHERS TSUGARU SHAMISEN CONCERT
Dec. 6th, Flagey Concerthall was the place to be!
Born and bred in Noboribetsu, Hokkaido (Japan) the Yoshido brothers held a divine performance yesterday in front of a well versed & enthusiastic public.
The Yoshida brothers picked up the shamisen at the tender age of five, and began studying Tsugaru shamisen under Takashi Sasaki I in 1990. After sweeping prizes at national Tsugaru shamisen conventions, the brothers made their major debut in 1999. The debut album sold over 100,000 copies, which is an extraordinary figure for a traditional folk music release.
They won the "Traditional Japanese Music Album Of The Year" category of the 15th annual Japan Gold Disc Award, as well as the "30th Anniversary Of Normalization Of Japan-China Diplomatic Relations Commemorative Special Prize" of the 17th Annual Japan Gold Disc Award.
Yesterday they granted their audience with 5 sublime compositions amongst which a special one dedicated to the victims of March, 22nd in Brussels.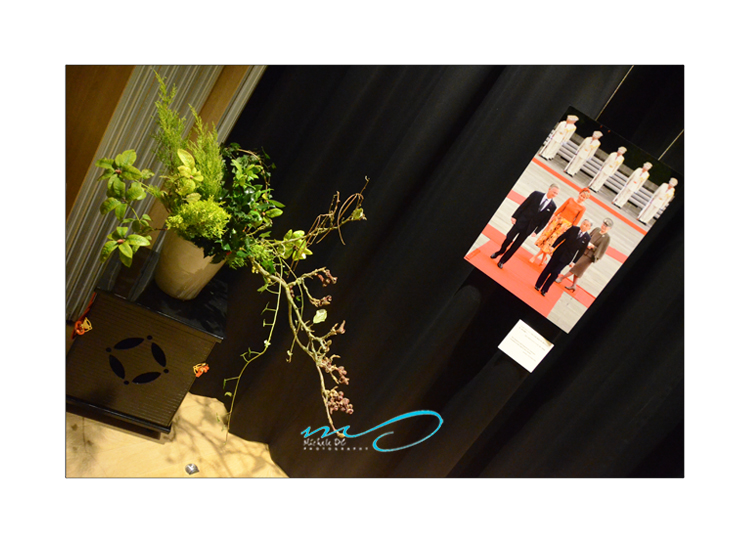 榮・Prosperity: Imperial Family photo exhibition
Dec. 2nd a photo exhibition retracing the lifepath of their Majesties Emperor Akihito and Empress Michiko's was inaugurated in the premises of the Embassy.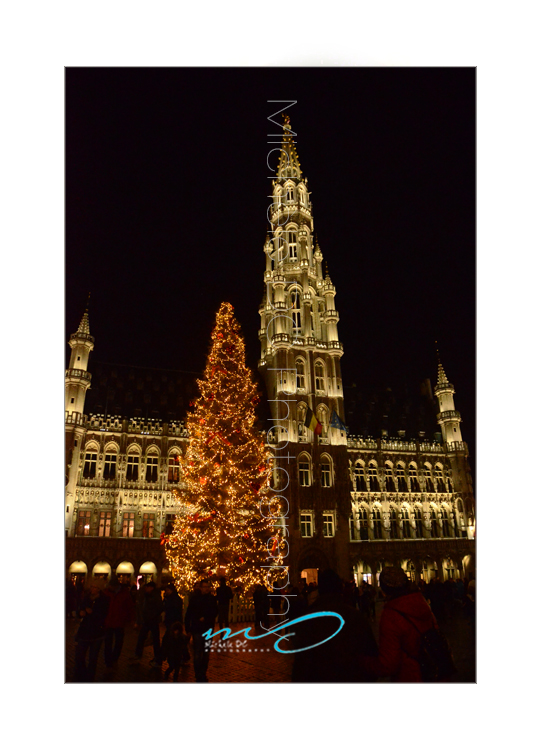 WINTER GAMES OFFICIALLY OPENED IN BRUSSELS
Grand-Place Brussels

Tonight was the official opening of the Winter Games with a formal ceremony at the City Hall of Brussels followed with a light & sound spectacle on Grand-Place.
This year the Xmas tree offered by Slovakia has been lit by both the Ambassador of Slovakia & the mayor of Brussels.
Sharing with you this fairytale view of my country 🙂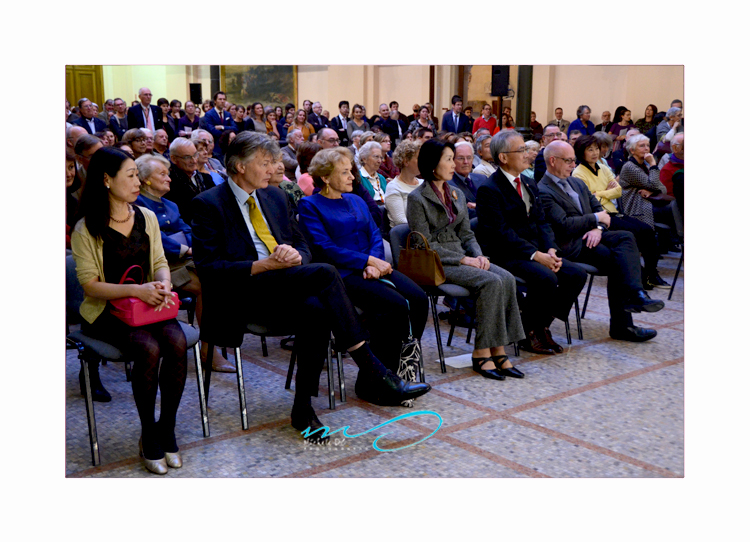 VERNISSAGE EXPOSITION UKIYO-e
Musées Royaux d'Art & d'Histoire
Une exposition spectaculaire dans le cadre des festivités du 150ème anniversaire des relations entre le Japon et la Belgique, placées sous la protection commune de la Cour de Belgique, de l'Ambassade du Japon en Belgique & sous le parrainage du Baron Patrick Nothomb.

Le terme japonais ukiyo-e, qui signifie littéralement « images du monde flottant », trouve son origine dans le bouddhisme. Le « monde flottant » y fait référence à la vie sur terre, associée à la souffrance et à l'impermanence. Cette connotation négative à l'origine s'estompa avec le temps, et le « monde flottant » devint synonyme de plaisirs et de légèreté.
À partir de la seconde moitié du XVIIIe siècle, des artistes tels que Harunobu, Shunshô, Kiyonaga, Utamaro et Sharaku représentaient sur leurs estampes des courtisanes et des acteurs, stars de la vie nocturne d'Edo (l'actuelle Tokyo). Les artistes les plus connus, Hokusai et Hiroshige, quant à eux, perpétuaient au travers de leurs paysages le Japon traditionnel.
L'estampe de la fin du XIXe siècle témoigne de l'ouverture du Japon vers le monde extérieur et de la modernisation que cela a entraîné pour le pays. D'autres thèmes plus spécifiques seront également présentés dans l'exposition, comme par exemple les luxueuses éditions privées (surimono), les estampes érotiques (shunga), la production raffinée d'Osaka (kamigata-e) ainsi que les nouvelles estampes du début du XXe siècle (shin-hanga).
SAINT-BERNARD LOVE

A Sunday in Paradise ... it was scheduled since a while... it's just become the classical tour when kids are born at Linda & Franky's place to go & make their acquaintance, cuddle them & take care of their first 'official casting' 🙂
I call it my regular 'Saint-Bernard Bath' and just love it...  The 2-paws kids do enjoy it as well and I'm always moved by the way they care about the little 4-paws, their instant, genuine love & affection for them. They turn themselves into big brother & big sisters of the little furry babes and prove to be their angel guardians. A delight for the eyes & heart.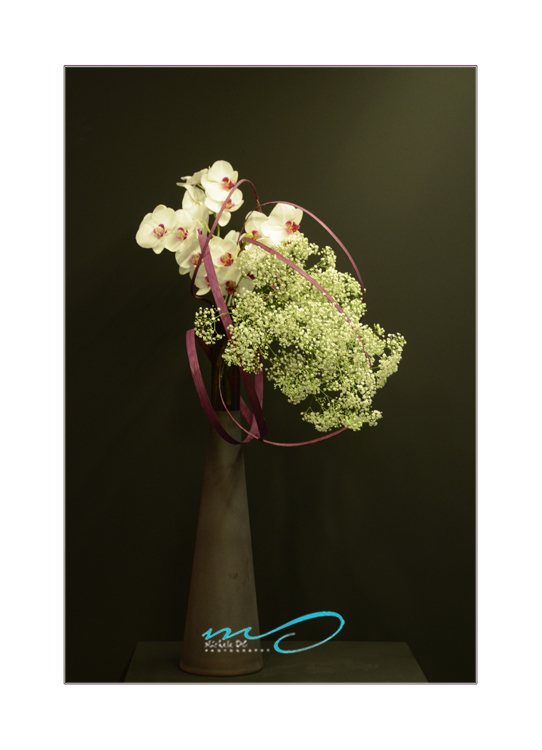 IKEBANA SOGETSU SCHOOL INAUGURATION IN MEISE
Atsuko Bersma & students display their latest creations.

Saturday Oct. 15th was THE DAY for the official inauguration of the yearly exhibition of the Ikebana Sogetsu School led by Atsuko Bersma (Tonsen).  Atsukosàn & her students are displaying a variety of new & creative compositions appealing the eyes with their creativity, sense of harmony and message to respect nature. A must-see till Oct., 17th.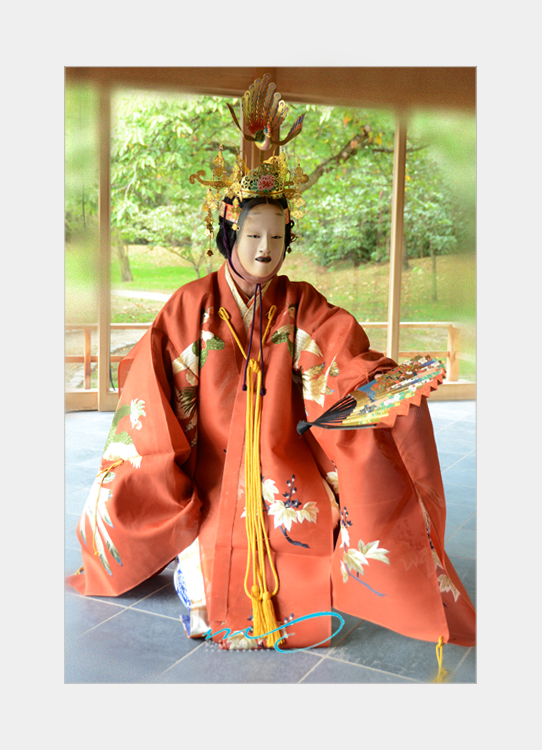 NOBORU KATSUMI, Unesco World Heritage Artist of Noh Theater
Japanese Gardens Hasselt (Belgium)
An enthusiast audience was attending a unique performance by Master Noboru Katsumi on Sunday, Oct. 9th in the pavilion of the Japanese Gardens.
Noh theater is known as world's oldest traditional classical Japanese stage arts with a history of over 600 years old. UNESCO has declared this art form as 'Masterpiece of the Intangible World Heritage' in 2008. Noh theater is a kind of masked musical play of dance and song that best can be compared to the opera in the West.
INAUGURATION OF MAIKO NO HIKARI EXHIBITION
Japanese Embassy in Belgium
A  photographic exhibition on Geisha apprentices from Kyoto; the Maiko, was inaugurated on October, 7th at the Embassy of Japan in Belgium with a brilliant & instructive conference by Historian-Philosopher-Photographer, Régis Defurnaux.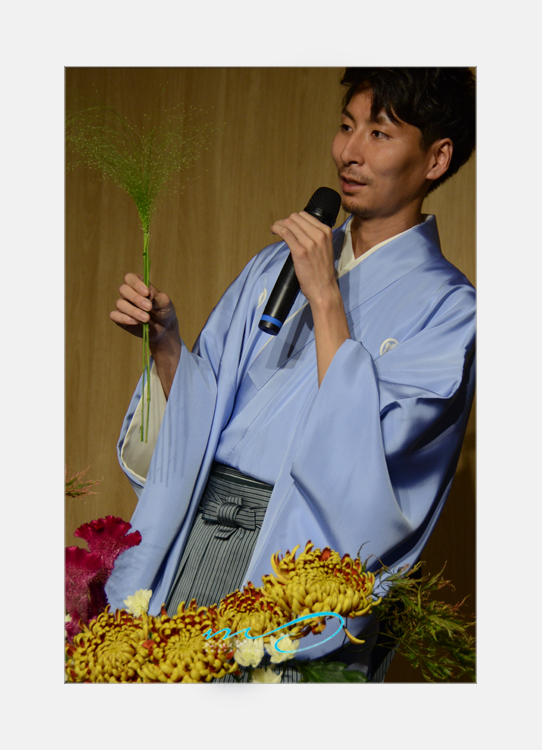 JAPAN-BELGIUM: 150 Years of Friendship & Diplomatic Relations

Ikebana Demonstration by the Fifth Headmaster Hiroki Ohara, Ohara School of Ikebana (Japan)
A unique & most instructive event held within the premises of the Embassy of Japan in Belgium.
Iemoto Hiroki Ohara explains the codes & translate them into 5 successive amazing creations before a captivated audience coming from all over Europe.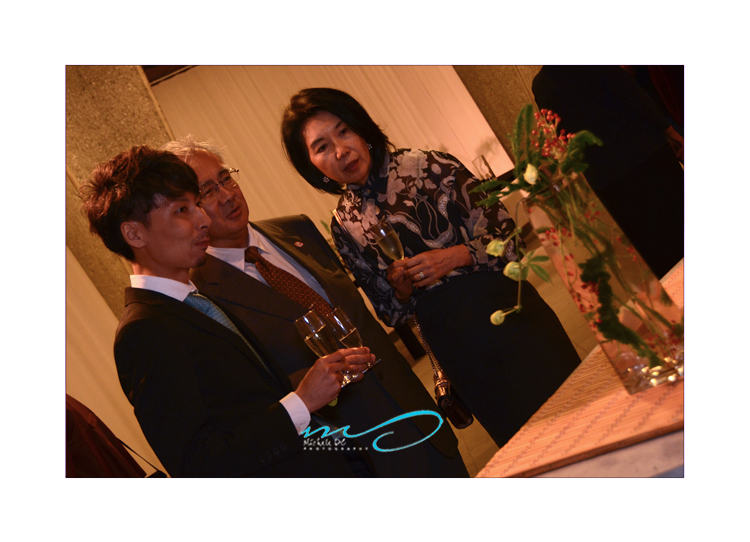 JAPAN-BELGIUM: 150 Years of Friendship & Diplomatic Relations

Inauguration de l'exposition Ikebana au Jardin Botanique de Meise en présence de l'Ambassadeur du Japon, Ishii Masafumi, son épouse & l'actuel Iemoto; Hiroki Ohara.
L''ikebana (生け花?) également connu sous le nom de kadō (華道/花道?), « la voie des fleurs » ou « l'art de faire vivre les fleurs » est un art traditionnel japonais basé sur la composition florale.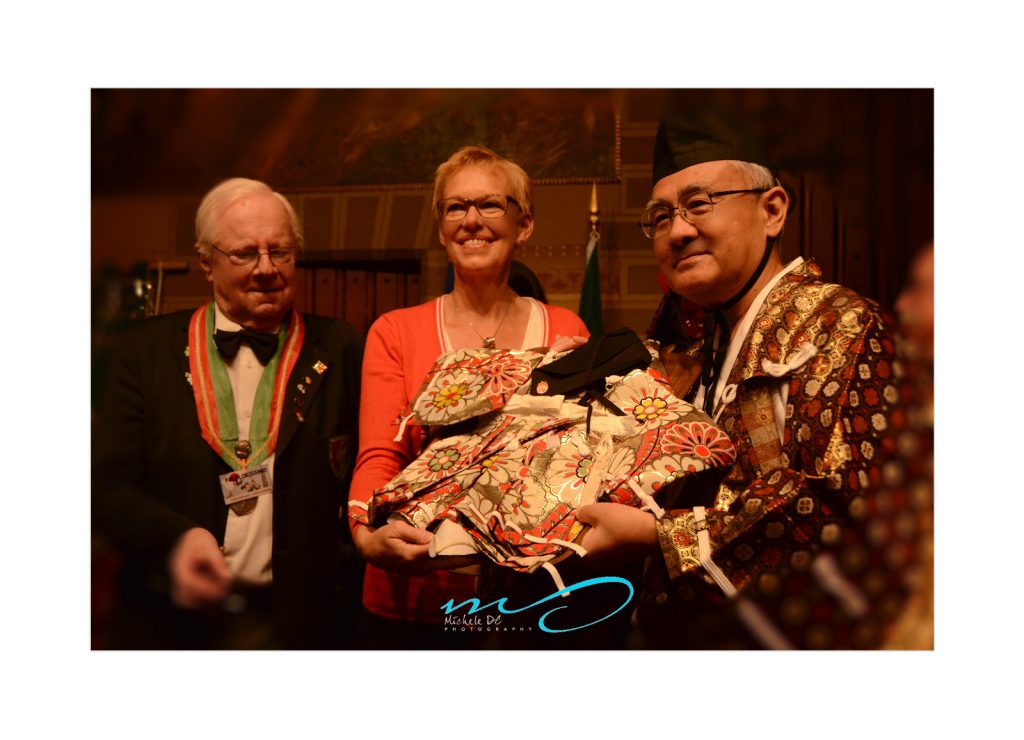 JAPAN-BELGIUM: 150 Years of Friendship & Diplomatic Relations

MannekenPis being offered his 955th costume by the Japanese Embassy in Belgium.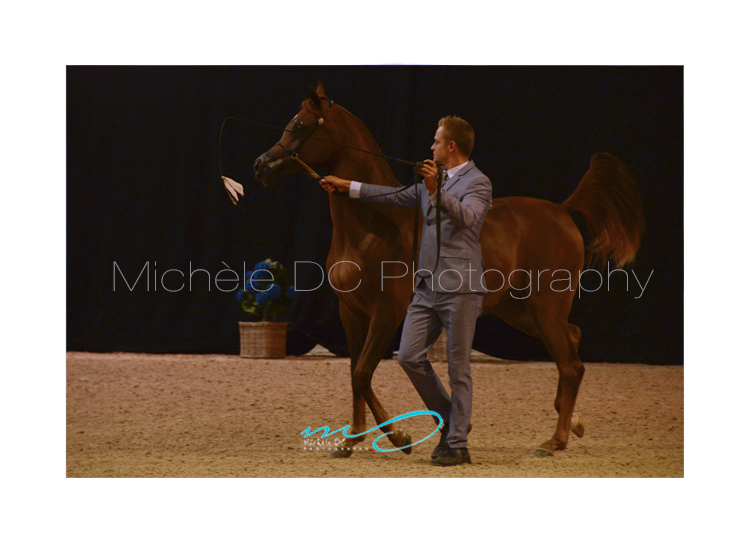 CHAMPIONSHIP ARABIAN HORSES AZELHOF 2016

A superb Sunday spent with some of the most exclusive Arabian Horses from Belgium & abroad. A day in Paradise 🙂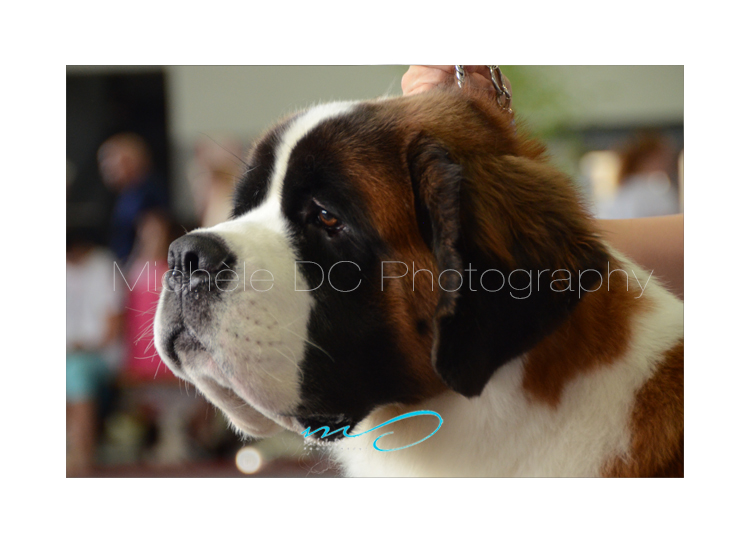 EUROPEAN DOG SHOW BRUSSELS 2016

An exclusive venue at Heysel to welcome more than 7000 dogs & so many dog fans & visitors. A dream of a happening 🙂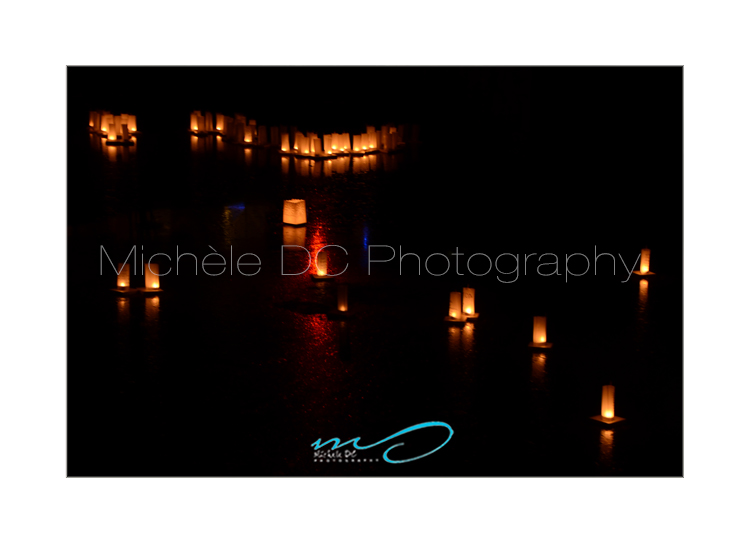 OBON MATSURI (お盆)

Obon is an annual Buddhist event for commemorating one's ancestors. It is believed that each year during obon, the ancestors' spirits return to this world in order to visit their relatives.
Traditionally, lanterns are hung in front of houses to guide the ancestors' spirits, obon dances (bon odori) are performed, graves are visited and food offerings are made at house altars and temples.
At the end of Obon, floating lanterns are put into rivers, lakes and seas in order to guide the spirits back into their world. The customs followed vary strongly from region to region.
Obon is observed from the 13th to the 15th day of the 7th month of the year, which is July according to the solar calendar. A wonderful event held at the Japanese Garden in Hasselt, Belgium.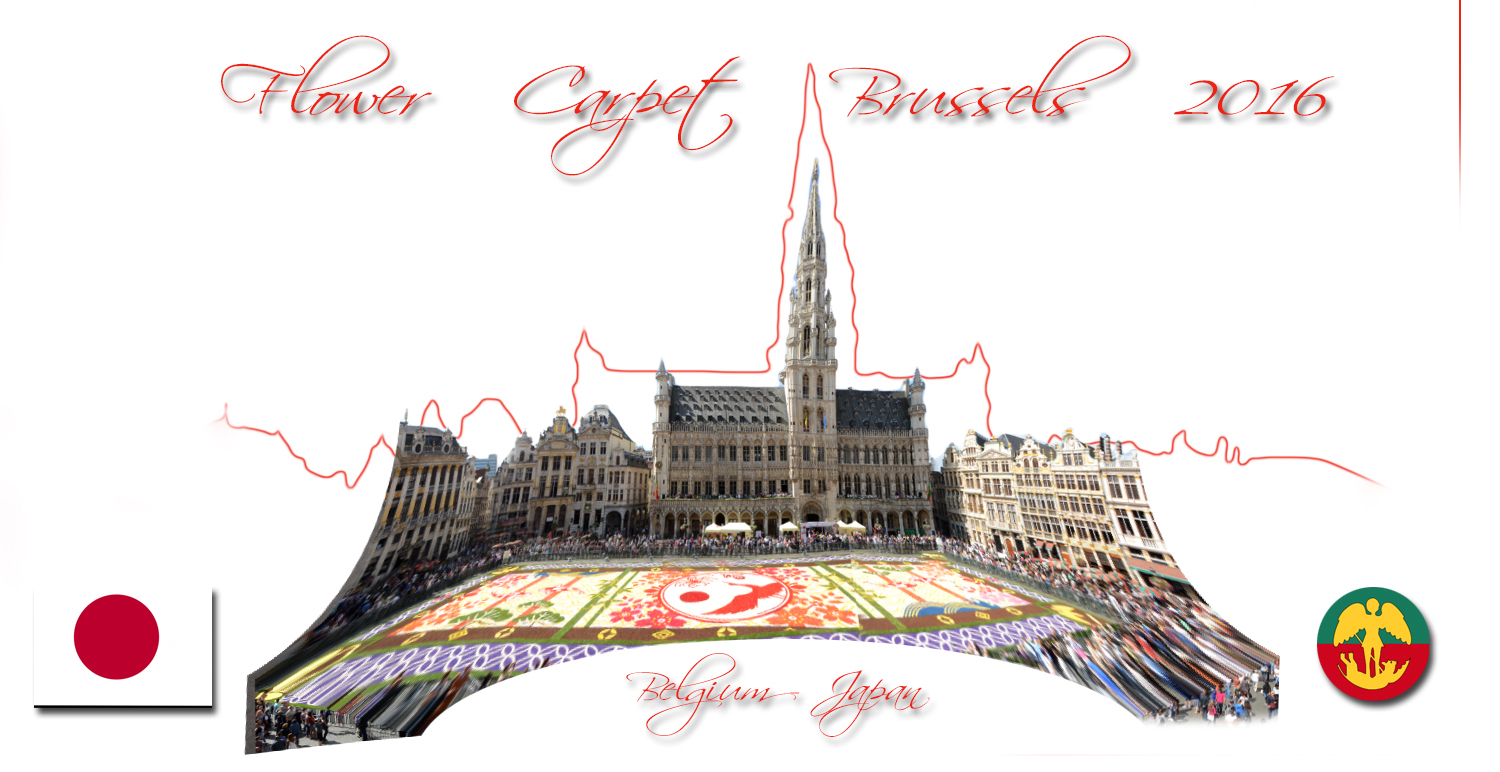 FLOWER CARPET BRUSSELS 2016

This year, Japan and Belgium are celebrating their 150th anniversary of friendly relations, established in 1866 with the Treaty of Amity, Commerce and Navigation. On this special year, Japan has been given the honour to be invited as guest country to the world-famous Flower Carpet in Grand Place.
The 2016 Flower Carpet is showcasing nature in Japanese tradition with its numerous good luck talismans: flowers, birds, the wind and the moon are symbols of the natural beauty (Kacho -fugetsu); Koi (Japanese carps) represent strength and growth; pine trees and bamboos are signs of good omen; and the cherry blossoms, of course.
This ephemeral tapestry was made up of 1,800 m² of begonias.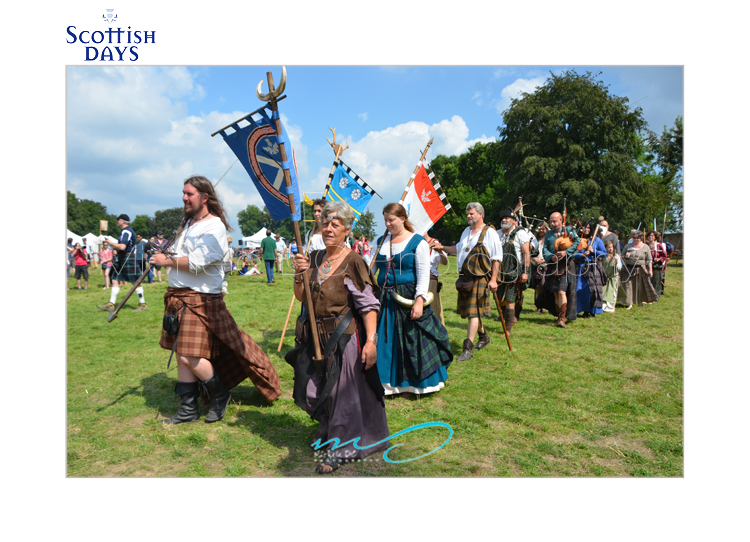 SCOTTISH DAYS

A medieval atmosphere around the Lion of Waterloo with a focus on
Scottish history & traditions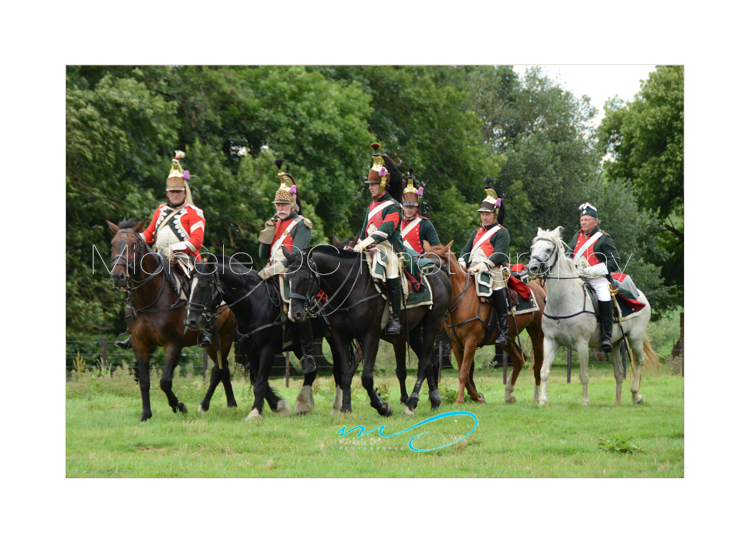 WATERLOO 1815 RE-ENACTMENT
Régiment 2èmes DRAGONS
A team of passionate benevolants eager to transmit the past to the future generations in a vivid & authentic style.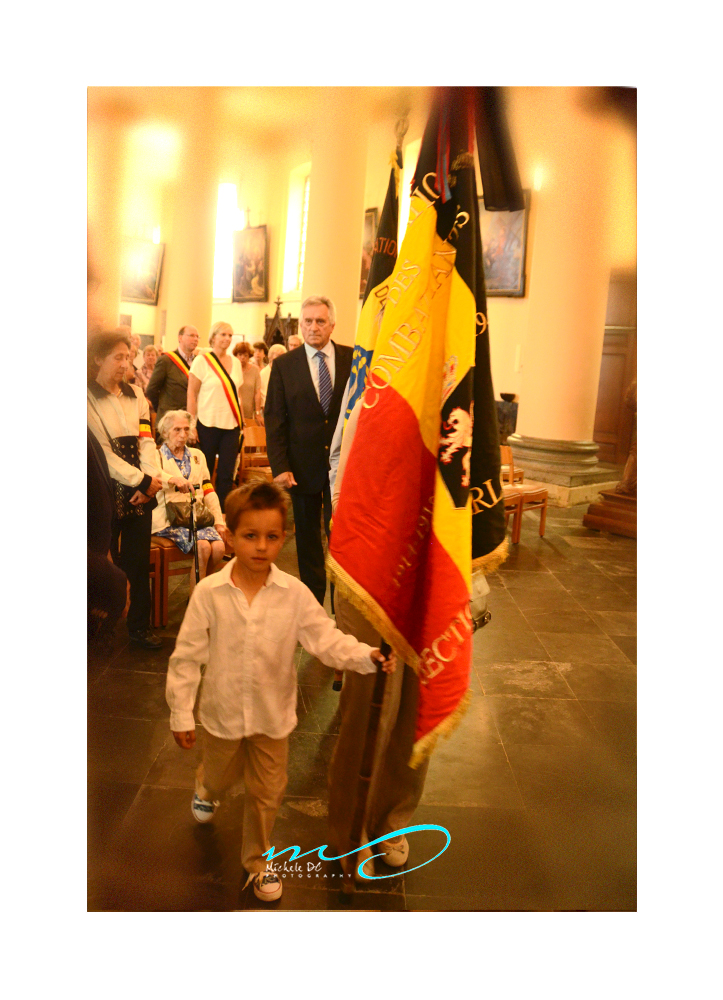 BELGIUM NATIONAL DAY
Te Deum
The official event in Waterloo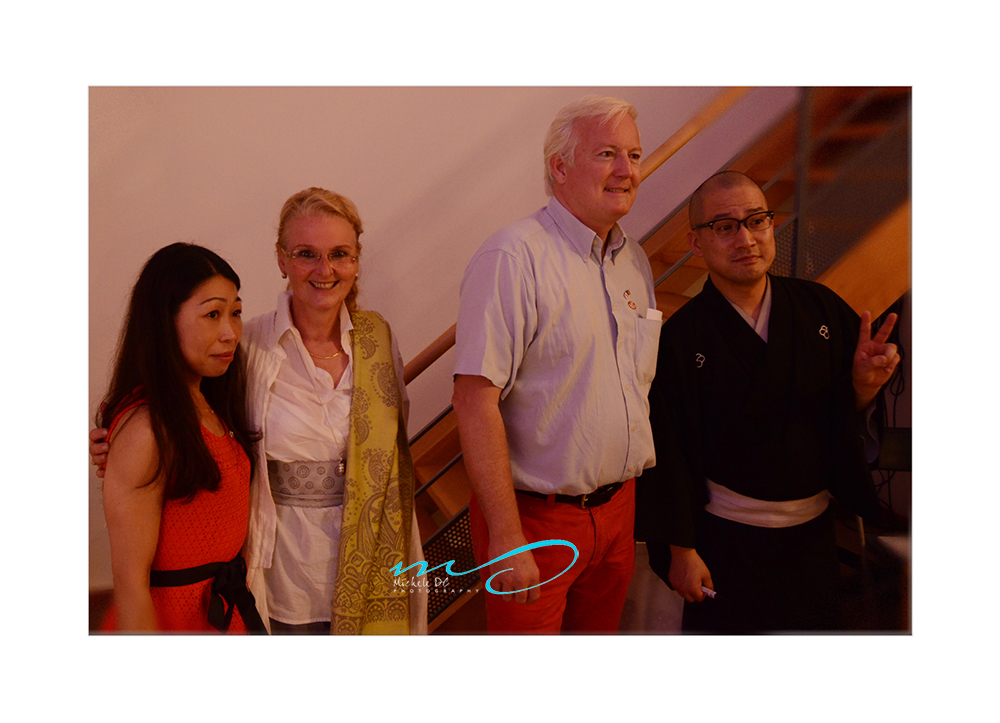 JAPAN-BELGIUM
150 years of friendship & diplomatic relations 
a unique evening held in Waterloo introducing the art of Rakugo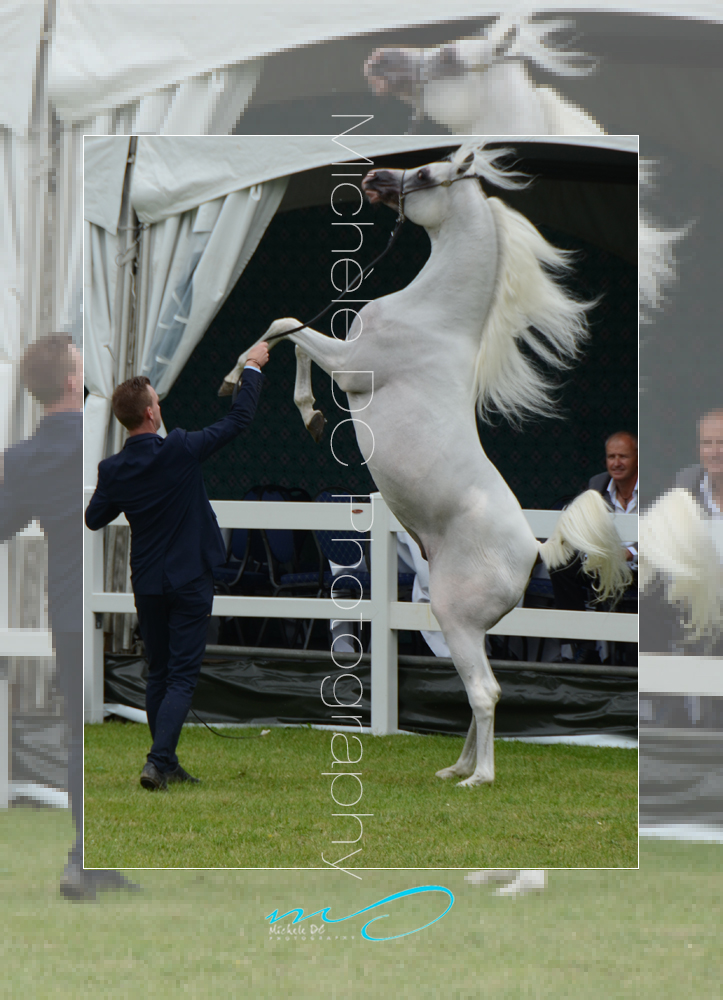 ELRAN ARABIAN CUP 2016
Held in the setting of the beautiful Castle Alden Biesen in Bilzen, the Elran Cup offered once again some of the best Arabian horses from across Europe and the Middle East in a peaceful summer setting.